International Association of Women Recognizes Ila Barlean as a 2018-2019 Influencer
Ila Barlean, Creator and Owner of Intrinsic Massage and Meditation, joins networking organization
Press Release
-
updated: Oct 31, 2018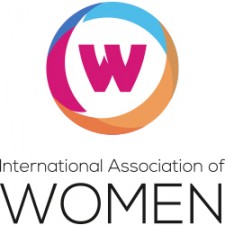 CHICAGO, October 31, 2018 (Newswire.com) - The International Association of Women (IAW) recognizes Ila Barlean as a 2018-2019 Influencer. She is acknowledged as a leader in entrepreneurship. The International Association of Women (IAW) is a global in-person and online networking platform with nearly one million members, 1000+ in person and virtual events, over 100 Local US-based Chapters and International Chapters in several cities in China.
"I'm pleased to welcome Ila into this exceptional group of professional women," said IPDN President and IAW Spokesperson Star Jones. "Her knowledge and experience in her industry are valuable assets to her company and community."
An athlete since she was a young girl, Ila Barlean swam in college, earning the title of Most Valuable Swimmer of the Southern Illinois University women's varsity swim team. She went on to qualify for the NCAA Nationals in 1996 and was included in Who's Who in Sports in 1991.
Ms. Barlean's success as an athlete eventually led her to a career in coaching after she graduated from college. "Then personal training and nutrition consulting and now yoga, massage, and meditation. From a very physical world to more of a spiritual one," she said. "I was my own inspiration and motivation. If I was stuck, I would hire mentors and experts in the field to guide me to the next step. Be that spiritual, financially or business and personal."
Ten years ago, Ms. Barlean founded Intrinsic Massage and Meditation, where she offers such services as massage, yoga, personal training and healing to clients in Seattle, WA. Using her skills as a healer, teacher, and communicator, Ms. Barlean listens carefully to the needs of her clients and helps them overcome their pain. A public speaker and writer, she travels around the country and internationally to share her knowledge with others. In an effort to give back to her community, she created healing drum circles for the Seattle homeless.
"Marketing has been the most challenging aspect of my career," Ms. Barlean said. "But I am most rewarded when my energy and skills are being used to the fullest ability, and I am fairly compensated. My future goals are to keep growing and keep up, contain my client base in massage, hypnotherapy, and meditation, and pursue professional development by taking ongoing CEU courses."
Awards & Accomplishments: Bachelor of Science, Southern Illinois University, Health, and Education; LMP license for Ashmed, Hypnotherapy Certification, Kundalini Yoga Certification, Para-Tan Sound Healing, Life Coaching Consulting
About IAW
The International Association of Women (IAW) is a global in-person and online professional networking platform that provides nearly one million women the forum, professional development and services needed to thrive in an interconnected world. Through 100+ local chapters, International Chapters in several cities in China and 1000+ in person and virtual events, members cultivate valuable connections, develop professionally, and promote themselves and their businesses. Founded in Chicago in 2017, IAW is a division of Professional Diversity Network, Inc., an online network tailored to provide diverse professionals in the United States with access to employment opportunities.
Source: International Association of Professional Women
Share:
---
Categories: Yoga / Meditation
Tags: athlete, coach, healing, hypnotherapy, massage, meditation, personal training, trainer, yoga
---