International Association of Women Recognizes Dr. Natoshia Anderson as a 2019-2020
Dr. Natoshia Anderson, CEO/Founder of SmartSTEM, LLC, joins networking organization
Press Release
-
updated: Dec 17, 2019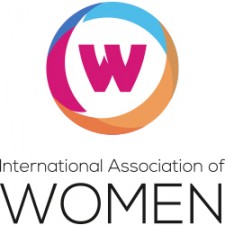 CHICAGO, December 17, 2019 (Newswire.com) - ​​​​The International Association of Women (IAW) recognizes Natoshia Anderson as a 2019-2020 Influencer. She is acknowledged as a leader in entrepreneurship. The International Association of Women (IAW) is a global in-person and online networking platform with more than 100 local chapters, International Chapters and 1000+ in person and virtual events.
"I'm pleased to welcome Natoshia into this exceptional group of professional women," said IPDN President and IAW Spokesperson Star Jones. "Her knowledge and experience in her industry are valuable assets to her company and community."
A Mechanical Engineer by trade, Natoshia Anderson has always wanted to mentor, support and assist in the development of other women in STEM. "I didn't have a mentor when I entered the profession and I wish that I did," said Dr. Anderson, who lives in Atlanta, GA. "I believe I would still be an active engineer if I did have someone to mentor me along the way."
In 2004, Dr. Anderson left a successful career as a Mechanical Design Engineer and entered the field of education. She first became a high school mathematics teacher and eventually moved on to higher education. Dr. Anderson obtained a doctorate in educational leadership and has worked tirelessly with the Georgia Department of Education and others to advance STEM education for all students.
Two years ago, to further realize her passion for motivating and mentoring women and girls in STEM, Dr. Anderson founded SmartSTEM, LLC. "My company is designed to assist in the development and support of women, particularly minority women, in STEM Careers," she said. "We offer programs and programming designed to assist girls in career exploration, career development and mentorship. We also offer programming to schools and out of school business to assist in the development of girls at all ages."
Among her many responsibilities as CEO and Founder, Dr. Anderson ensures SmartSTEM is giving its partners good quality programming and the curriculum is current with STEM knowledge. "I believe my best skills are in program development and project management," Dr. Anderson said. "I use them every day when working with others in the development of customized programming in STEM and managing the existing projects I have. It requires attention to details, budgeting and time management."
Dr. Anderson admits she is most rewarded when she sees the positive results her company has on young girls and women. "I love how inspired they have been to continue in their careers or to explore further the career they have shown an interest in pursuing," she added. "My future goals include continuing to grow my business through strategic partnerships with other businesses in the Atlanta market and beyond."
Education & Accomplishments: EdD, University of Phoenix, Educational Leadership; MBA, University of Phoenix, Marketing; BS, Southern Polytechnic State University, Mechanical Engineering
About IAW
The International Association of Women (IAW) is a global in-person and online professional networking platform that provides women the forum, professional development and services needed to thrive in an interconnected world. Through 100+ local chapters, International Chapters and 1000+ in person and virtual events, members cultivate valuable connections, develop professionally, and promote themselves and their businesses. Founded in Chicago in 2017, IAW is a division of Professional Diversity Network, Inc., an online network tailored to provide diverse professionals in the United States with access to employment opportunities.
Source: International Association of Professional Women
Share:
---
Categories: Sciences
Tags: education, girls and women in STEM, mechanical engineering, mentoring, program development, STEM
---