International Association of Women Recognizes Dr. Ayse Hogan as a 2019-2020 Influencer
Dr. Ayse Hogan, Soul Guru specializing in Life Transformation & a CBD Leader at The Chakra House of Healing, joins networking organization
Press Release
-
updated: Jan 8, 2019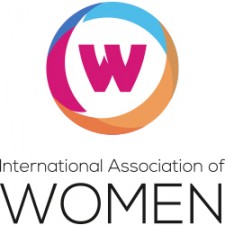 CHICAGO, January 8, 2019 (Newswire.com) - The International Association of Women (IAW) recognizes Dr. Ayse Hogan as a 2019-2020 Influencer. She is acknowledged as a leader in holistic healing. The International Association of Women (IAW) is a global in-person and online networking platform with nearly one million members, 1000+ in person and virtual events, over 100 Local US based Chapters and International Chapters in several cities in China.
"I'm pleased to welcome Ayse into this exceptional group of professional women," said IPDN President and IAW Spokesperson Star Jones. "Her knowledge and experience in her industry are valuable assets to her company and community."
"The right people came into my life and saved me when I was ready to end my own life," Dr. Ayse Hogan said. "It changed me to my core and changed everything about my life. I trained, learned studied and now as Soul Guru and Holistic Transformation Coach at The Chakra House of Healing, I help women help themselves and I am living my purpose. There is nothing better than that."
In addition to a Doctorate in Philosophy, Dr. Hogan is a Certified Master Hypnotist & Trainer, Certified Metaphysical Hypnotist & Trainer, Certified Reiki Master/Teacher, Protocol Developer of Enhanced Energy Communication, Shaman Practitioner, Interfaith Spiritual & Esoteric Minister, Minister of TWIST, Public Speaker, Instructor and Author, and CBD Leader. Her own gifts include being a Medium and a Channel directly for her client's needs.
Noting that we all have negative experiences in life that may affect us both physically and/or mentally, Dr. Hogan uses her skills, gifts and training to "release, integrate, change and align her clients on all levels." "By doing this, my clients don't just learn to handle their challenges and struggles, they are eliminated," she added. "No baggage, no blockage."
During her complimentary initial consultations with clients, either online or in person, which she refers to as 'Tea and a Chat,' Dr. Hogan listens carefully to their stories, challenge and struggles. "I work with my clients to facilitate in their healing on all levels: mentally, physically and spiritually to be the best versions of themselves," she said.  "Everything that happens to us affects us on various levels and the only way to truly release, integrate and realign is to work with all those levels. I don't teach my clients how to cope or handle their challenges; together we eliminate and put their struggles in the past and completely reframe and change how they view their story." 
Dr. Hogan is passionate about helping people understand there is a better way to heal beyond traditional medicine. "Conventional methods have their place however, if the client does not work on all of their layers, then they are only masking their struggle and it keeps coming back and their healing can take a very long time," she said. "My challenge is having people understand there is a better way that works and is so much faster and they can get on with their lives. Life is too short to be constantly dealing with challenges and struggles of the past.  Another challenge I often face is making women, people understand they don't have to suffer inside; they can be free of it and be the best version of themselves."
Pleased when clients realize the positive changes they can make in their lives, Dr. Hogan is also rewarded by her ability to help women feel empowered. "Helping women find the power in themselves that they never knew they had and, in many cases, loving themselves and meeting themselves for the first time is so rewarding," she said. "They have spent so long focusing on what they can't do and who they can't be, they have never really focused on the amazingness of who they are."
Dr. Hogan also moderates an online self-healing group. She recently launched an online school and is currently looking for Holistic and Alternative Practitioners and Coaches to teach workshops. For those wishing to learn about CBD and how it can help them, Dr. Hogan encourages them to visit the website HempWorxBizOp.com/TheCBDCoach. The Chakra House of Healing is hosting two upcoming events on February 2nd and March 9th.
About IAW
The International Association of Women (IAW) is a global in-person and online professional networking platform that provides nearly one million women the forum, professional development and services needed to thrive in an interconnected world. Through 100+ local chapters, International Chapters in several cities in China and 1000+ in person and virtual events, members cultivate valuable connections, develop professionally, and promote themselves and their businesses. Founded in Chicago in 2017, IAW is a division of Professional Diversity Network, Inc., an online network tailored to provide diverse professionals in the United States with access to employment opportunities.
Source: International Association of Professional Women
Share:
---
Categories: Alternative Medicine
Tags: CBD, empowered, healing, holistic, holistic transformational coach, online self-healing group, soul guru, women
---