International Association of Women Recognizes Darline Moore as a 2018-2019 Influencer
Darline Moore, Founder of Sustainability Management Partners, joins networking organization
Press Release
-
updated: Oct 31, 2018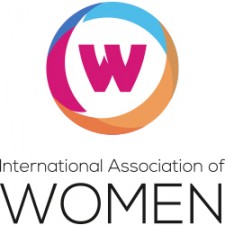 CHICAGO, October 31, 2018 (Newswire.com) - The International Association of Women (IAW) recognizes Darline Moore as a 2018-2019 Influencer. She is acknowledged as a leader in entrepreneurship and an industry subject matter expert. The International Association of Women (IAW) is a global in-person and online networking platform with nearly one million members, 1000+ in person and virtual events, over 100 Local US-based Chapters and International Chapters in several cities in China.
"I'm pleased to welcome Darline into this exceptional group of professional women," said IPDN President and IAW Spokesperson Star Jones. "Her knowledge and experience in her industry are valuable assets to her company and community."
Darline Moore has more than 20 years of experience in the energy savings industry. In 2014, after decades of working for other companies within the energy industry, she embarked on her own journey and created Sustainability Management Partners (SMP). SMP is an energy efficiency and indoor air quality (IAQ) consulting company. SMP is now a leader in designing innovative indoor air quality and HVAC solutions for commercial, medical, institutional, residential and new construction projects.
"I took the leap of faith September 24, 2016, to work for SMP full time," Ms. Moore said. "I had previously worked for a utility consulting company providing nationwide rebate services to commercial and industrial customers."
As the Founder of SMP, Ms. Moore is passionate about realizing her vision for creating a company that supports sustainable solutions for today's environment. "Now it has become a movement—a movement to save energy and improve indoor air quality in all commercial and residential spaces," she said. In her role, Ms. Moore is responsible for all aspects of the company, including providing strategic leadership, project designs, contract negotiation, on-boarding and training new employees and business development on an international level. 
Ms. Moore has won numerous awards for thinking outside the box and admits it can be challenging to educate customers about the solutions SMP provides since they are so technical. "The message needs to be simple and concise, and sometimes it is not always that easy—I have learned to adapt to each scenario of customer needs," she said. She is rewarded when she is able to make a difference in a customer's work environment by helping them save energy and elevate the indoor air quality of their workspace.
As she works to expand her company and build her brand internationally, Ms. Moore added, "I have had this dream of being on 'Good Morning America' so I can spread the word about how to improve and elevate your indoor air quality. It's my passion, my mission. I want to help people know they can choose the indoor air they breathe. No one should assume the air we breathe is always clean!"
Awards & Accomplishments: B.S., University of Phoenix Energy Engineering
About IAW
The International Association of Women (IAW) is a global in-person and online professional networking platform that provides nearly one million women the forum, professional development and services needed to thrive in an interconnected world. Through 100+ local chapters, International Chapters in several cities in China and 1000+ in person and virtual events, members cultivate valuable connections, develop professionally, and promote themselves and their businesses. Founded in Chicago in 2017, IAW is a division of Professional Diversity Network, Inc., an online network tailored to provide diverse professionals in the United States with access to employment opportunities.
Source: International Association of Professional Women
Share:
---
Categories: Environmental
Tags: commercial and residential spaces, energy savings, indoor air quality, sustainable solutions, work environment
---