International Association of Women Recognizes Budy Jamilly Whitfield, LCSW, as a 2020-2021 Influencer
Budy Jamilly Whitfiled, Director, Podcaster and Telehealth Mental Health Provider, joins networking organization
Press Release
-
updated: Dec 1, 2020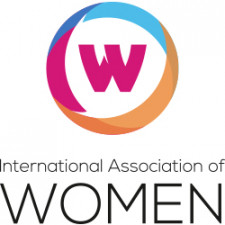 PLEASANTVILLE, N.Y., December 1, 2020 (Newswire.com) - ​​​The International Association of Women (IAW) recognizes Budy Jamilly Whitfield as a 2020-2021 Influencer. She is acknowledged as a leader in mental health. The International Association of Women (IAW) is a global in-person and online networking platform with more than 100 local chapters, International Chapters and 1,000+ in-person and virtual events.
While a sophomore in college, Budy Jamilly Whitfield made the decision to change the direction of her intended career after taking an elective course in social work. "I had an amazing professor who inspired me to change my major and enter the field of social work," she said. "From this change, I graduated with my Bachelor's in Social Work and then received my Master's in Social Work in an advanced standing program."
For the past five years, Ms. Whitfield has been a Director, managing a residential program where she oversees intake and admissions as well as the clinical and milieu care team and provides training, policy implementation and budgeting. Additionally, she is a Tele Mental Health Provider, providing individual therapy to adults who struggle with depression, anxiety, family and relationship issues, and childhood traumas. "I am also a Podcaster," Ms. Whitfield added. "I host a show, Beauteous Me, which is centered on moving from a state of complacency to resiliency. It is available on all platforms."
In all of these roles, Ms. Whitfield uses her exceptional leadership skills. "As a team-oriented leader, I believe that everyone has strengths they can bring into their position," she said. "Once a strength is identified, I use this to help the team with professional growth and development. I am adept at writing policies and partnering with our finance department to ensure fiscal compliance." Ms. Whitfield also has extensive experience in program implementation and training.
Hearing the traumatic stories her clients share with her can be very challenging, Ms. Whitfield said, but knowing she can help them overcome these experiences is what keeps her motivated. "Just when I think I have heard it all, I meet someone else with a unique experience," she added. "The most rewarding part of my career is seeing a client grow and learn to cope in a healthy way. Their trauma no longer defines them. That just brings tears to my eyes."
As for her future goals, Ms. Whitfield hopes to launch a coaching career, author a book and position herself for an executive-level position.
Education & Accomplishments: Master's, Fordham University, Social Work; Bachelor's, College of New Rochelle, Social Work; Certificate in Not-for-Profit Leadership; NYS Licensed Clinical Social Worker; Pending Certification in Trauma-Focused Cognitive Behavioral Therapy
About IAW
The International Association of Women (IAW) is a global in-person and online professional networking platform that provides women the forum, professional development and services needed to thrive in an interconnected world.
Source: International Association of Professional Women
Share:
---
Categories: Healthcare and Medical News
Tags: anxiety, childhood traumas, depression, family, podcaster, relationship issues, social work, tele mental health provider
---