International Association of Women Recognizes Betty Hines as a 2018-2019 Influencer
Betty Hines, Founder/CEO of Hines Strategy and W.E.W. Women Elevating Women, joins networking organization
Press Release
-
updated: Aug 14, 2018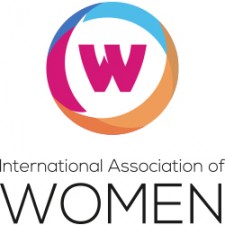 CHICAGO, August 14, 2018 (Newswire.com) - The International Association of Women (IAW) recognizes Betty Hines as a 2018-2019 Influencer. She is acknowledged as a leader in entrepreneurship. The International Association of Women (IAW) is a global in-person and online networking platform with nearly one million members, 1000+ in person and virtual events, over 100 Local US-based Chapters and International Chapters in several cities in China.
"I'm pleased to welcome Betty into this exceptional group of professional women," said IPDN President and IAW Spokesperson Star Jones. "Her knowledge and experience in her industry are valuable assets to her company and community."
Although she enjoyed a highly successful career as an insurance professional, including as an executive at a multibillion-dollar Fortune 100 company, Betty Hines' ultimate goal was always entrepreneurship.
Ms. Hines first realized her goal of owning her own business and sharing her knowledge with others as Co-Founder and Owner of a property and casualty company where she provided small businesses, homeowners and automobile insurance to underserved markets.
For nearly two decades now, Ms. Hines has continued on her mission of entrepreneurship. She is Founder and CEO of Hines Strategy and is a Chapter Chair and group Facilitator for Women Presidents' Organization, a nonprofit membership organization for female Presidents, CEOs and Managing Directors of privately held, multimillion-dollar companies. As a Strategic Business Consultant, Ms. Hines also works with CEOs and their teams in the for-profit and nonprofit sectors.
W.E.W. Women Elevating Women is Ms. Hines' latest endeavor and it is where she shares her expansive expertise as a successful businesswoman with other professional women at 1 to 1 ½ day symposiums. Using the skills she has honed in business, leadership, communication and her experience dealing with gender bias and discrimination, she provides attendees with the knowledge and tools they need to succeed, including her five pillars of success: courage, connections, collaborate, cultivate and communicate.
"What I find most challenging is supporting women, allowing them to embrace and celebrate their accomplishments and missteps," Ms. Hines said. "It's rewarding when they accept, address and admire themselves for having that voice of confidence within. The challenge right now is to reach a broad spectrum of women of color, so they have access to these discussion and other women with similar multi-cultural backgrounds."
Among her goals for the future, Ms. Hines hopes to eventually hold quarterly conferences so she can continue to build upon "this network of powerful women." Ms. Hines added, "I also intend to complete the One Page Business Plan certification under the tutelage of Jim Horan."
Awards & Accomplishments: Bachelor's, University of Michigan, Psychology; Executive Training in Strategic Leadership, Northwestern University, Kellogg Business School; Greater Baltimore Committee Leadership Graduate Class of 2003; Advanced Group Facilitation Certificate, Edward Lowe Foundation; Maryland Top 100 Women-Inducted Circle of Excellence
About IAW
The International Association of Women (IAW) is a global in-person and online professional networking platform that provides nearly one million women the forum, professional development and services needed to thrive in an interconnected world. Through 100+ local chapters, International Chapters in several cities in China, and 1000+ in person and virtual events, members cultivate valuable connections, develop professionally, and promote themselves and their businesses. Founded in Chicago in 2017, IAW is a division of Professional Diversity Network, Inc., an online network tailored to provide diverse professionals in the United States with access to employment opportunities.
Source: International Association of Women
Share:
---
Categories: Corporate Officers
Tags: CEOs, entrepreneur, for-profit, network, nonprofit, professional women, women, women elevating women
---