International Association of Women Recognizes Adonia Dickson as a 2019-2020 Influencer
Adonia Dickson, Human Resources Manager/Entrepreneur, joins networking organization
Press Release
-
updated: Apr 23, 2019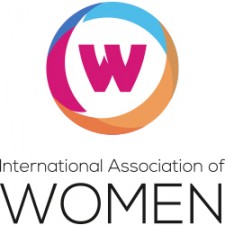 CHICAGO, April 23, 2019 (Newswire.com) - The International Association of Women (IAW) recognizes Adonia Dickson as a 2019-2020 Influencer. She is acknowledged as a leader in human resources and entrepreneurship. The International Association of Women (IAW) is a global in-person and online networking platform with nearly one million members, 1000+ in person and virtual events, over 100 Local US based Chapters and International Chapters in several cities in China.
"I'm pleased to welcome Adonia into this exceptional group of professional women," said IPDN President and IAW Spokesperson Star Jones. "Her knowledge and experience in her industry are valuable assets to her company and community." 
"I always knew I liked helping people but never really knew how that would play out in my life," Adonia Dickson said. She admits she had little confidence in herself when she was younger, but she persevered knowing she always had the support and encouragement of her mother.
"At 16 I got my first job at a fast food restaurant where I enjoyed serving the customers. Following that, I had numerous customer service and administrative support jobs," Ms. Dickson said. "Eventually, a position at a government agency that helped people find employment was where the seed was planted that would eventually lead me to human resources."
Ms. Dickson was inspired by the work she was doing, and with help, encouragement and guidance from her bosses and mentors, she went on to forge a highly successful 14-year career in human resources (HR). Along the way, she earned a Bachelor's degree in Management and a Professional in Human Resources Certification. She has worked as a Human Resources Manager for a construction company for the past five years where she is responsible for the onboarding and offboarding of employees and manages all aspects of the company's HR needs.
Referring to herself as an "information junkie" who reads 25-30 books a year, Ms. Dickson continuously pursues professional development and enjoys attending seminars and workshops. Through reading and listening to motivational speakers, she has seen her confidence and self-confidence grow. Today, she is looking to help other leaders overcome obstacles and achieve success through her new business, Awe-Inspiring Leadership Group.
"I am in the process of launching a personal and leadership development online business," Ms. Dickson said. "I will create and conduct webinars targeting new leaders and leaders who are feeling lost. I will provide mentorship, support and resources." She is also currently writing a book, titled How Books Saved My Life.
"It is rewarding helping others find their flow and thrive," she said. "The challenge today's businesses face is fighting through all the distractions that often keeps us feeling overwhelmed and makes personal and professional development a low priority. I am a huge advocate for growth and development because I am a witness to how it can change people's lives for the better!"
On target to complete two additional certifications with the John Maxwell Team and the Bureau of Dominate Speakers, Ms. Dickson looks forward to growing her business as a speaker, trainer and mentor. "I am excited about being that person who because of something I said or did, inspires someone to keep going one more day!" she added.
Education & Accomplishments: Bachelor's, University of Phoenix, Management; Professional in Human Resources Certification; Les Brown Certified Speaker; Licensed Realtor
About IAW
The International Association of Women (IAW) is a global in-person and online professional networking platform that provides women the forum, professional development and services needed to thrive in an interconnected world. Through 100+ local chapters, International Chapters in several cities in China and 1000+ in person and virtual events, members cultivate valuable connections, develop professionally, and promote themselves and their businesses. Founded in Chicago in 2017, IAW is a division of Professional Diversity Network, Inc., an online network tailored to provide diverse professionals in the United States with access to employment opportunities.
Source: International Association of Professional Women
Share:
---
Categories: Human Resources
Tags: : human resources, HR, mentor, motivational speaker, personal and leadership development, trainer, webinars
---