International Association of Women Honors Whitney Henry as a 2018-2019 Influencer of the Year
Whitney Henry, Productivity Coach and Founder of Extraordinary Journey Network, is recognized for her outstanding leadership and commitment within her profession
Press Release
-
updated: Jun 26, 2018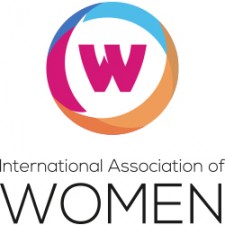 CHICAGO, IL, June 26, 2018 (Newswire.com) - ​​​The International Association of Women (IAW) honors Whitney Henry as a 2018-2019 Influencer of the Year. She is recognized with this prestigious distinction for leadership in entrepreneurship. The International Association of Women (IAW) is a global in-person and online networking platform with nearly one million members, 1000+ in person and virtual events, over 100 Local US based Chapters and International Chapters in several cities in China.
"I'm pleased to welcome Whitney into this exceptional group of professional women," said IPDN President and IAW Spokesperson Star Jones. "Her knowledge and experience in her industry are valuable assets to her company and community."
Whitney Henry's quest for a career that balanced the purposeful pursuit of her professional goals with flexibility for travel and family time eventually led her to embark upon a new path. "About a year ago, I began a program for online affiliate marketing, and although I quickly determined it wasn't the right fit, the positive mindset work was life-changing," she said. "I've since hired several of my own coaches and am part of multiple 'mastermind' groups, one of which just got together for a week-long retreat in Bali. It's been an amazing experience."
Using the skills she has honed throughout her career, her MBA coursework and her Six Sigma Black Belt training, Ms. Henry specializes in helping people, particularly busy working moms, manage their time better and reduce the stress in their lives. "I've always been drawn to enhancing efficiencies and time management in order to have an overall superior quality of life," she said. "I was also a single working parent for many years, so I fully understand the particular challenges women face while trying to juggle the demands of a career and a personal life."
In addition to continuing to work at her full-time job, Ms. Henry is focused on building the foundation for her new company and establishing an online presence through her recently launched blog, Ladders That Matter. "I am working on completing formal coaching certification," she said. "I also recently started digital coaching on Coach.me, a platform designed for daily motivation and habit creation. It's a great option for anyone looking to receive some extra encouragement and accountability, conveniently accessed through an app at a fraction of the cost of traditional coaching."
Awards & Accomplishments: Executive Master of Business Administration, Florida Atlantic University, MBA, Legal Compliance; Six Sigma Black Belt Certification; Data Analysis Certification
About IAW
The International Association of Women (IAW) is a global in-person and online professional networking platform that provides nearly one million women the forum, professional development and services needed to thrive in an interconnected world. Through 100+ local chapters, International Chapters in several cities in China and 1000+ in person and virtual events, members cultivate valuable connections, develop professionally, and promote themselves and their businesses. Founded in Chicago in 2017, IAW is a division of Professional Diversity Network, Inc., an online network tailored to provide diverse professionals in the United States with access to employment opportunities.
Source: International Association of Women
Share:
---
Categories: Training and Coaching
Tags: coaching, consulting, efficiencies, manage time, productivity coach, stress, time management, working moms
---