International Association of Women Honors Paula Burnstein as a 2018-2019 Influencer of the Year
Paula Burnstein, President and Attorney at Paula J. Burnstein, P.C., is selected for her outstanding leadership and commitment within her profession
Press Release
-
updated: Jun 27, 2018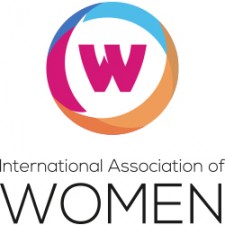 CHICAGO, IL, June 27, 2018 (Newswire.com) - ​​The International Association of Women (IAW) honors Paula Burnstein as a 2018-2019 Influencer of the Year. She is recognized with this prestigious distinction for leadership in entrepreneurship. The International Association of Women (IAW) is a global in-person and online networking platform with nearly one million members, 1000+ in person and virtual events, over 100 Local US based Chapters and International Chapters in several cities in China.
"I'm pleased to welcome Paula into this exceptional group of professional women," said IPDN President and IAW Spokesperson Star Jones. "Her knowledge and experience in her industry are valuable assets to her company and community."
For more than 20 years, Paula Burnstein has been practicing family law. In 2002, she started her own law firm, Paula J. Burnstein, P.C., where she helps families navigate through the often-painful process of divorce. Ms. Burnstein became interested in law when she went through her own divorce. "I wanted to assist others with the process," she said. "My initial inspiration was to make the process easier for clients because I found it difficult." She has a law degree from Whittier College in California; a Master's in Education in Counseling from Northern Arizona University; and a Bachelor of Science from Arizona State University. 
Serving clients throughout the Maricopa County, AZ, area, Ms. Burnstein has offices located in Phoenix and Peoria. She personally handles every case her firm takes on. "I interact with each client, prepare and file all pleadings and motions, and appear in Court," she said. Ms. Burnstein works tirelessly to ensure her clients understand the legal issues they face. She uses her expansive legal skills and knowledge of law as she researches and analyzes the facts of each and every case.
Passionate about helping families cope with divorce, Ms. Burnstein said is rewarded when she can help her clients reach amicable and successful solutions. In the future, she hopes to take on more international cases. "I have successfully represented clients in international custody cases under The Hague Convention," Ms. Burnstein said. "I want to increase the number of those types of cases."
Awards & Accomplishments: J.D., Whittier College; M.Ed., Northern Arizona University, Counseling; B.S., Arizona State University, American Jurisprudence Award, 1995
About IAW
The International Association of Women (IAW) is a global in-person and online professional networking platform that provides nearly one million women the forum, professional development and services needed to thrive in an interconnected world. Through 100+ local chapters, International Chapters in several cities in China and 1000+ in person and virtual events, members cultivate valuable connections, develop professionally, and promote themselves and their businesses. Founded in Chicago in 2017, IAW is a division of Professional Diversity Network, Inc., an online network tailored to provide diverse professionals in the United States with access to employment opportunities.
Source: International Association of Women
---
Categories: Lawyers
Tags: Arizona, attorney, cases, divorce, family law, international custody cases, law, Maricopa County, Peoria, Phoenix
---