International Association of Women Honors Mary Jane Brigger as a 2018-2019 Influencer of the Year
Mary Jane Brigger, Women's Empowerment Coach, Conscious Empowerment Consultant, Reiki Master and Executive Director of Career Path Success, LLC, is selected for her outstanding leadership and commitment within her profession
Press Release
-
updated: Jun 19, 2018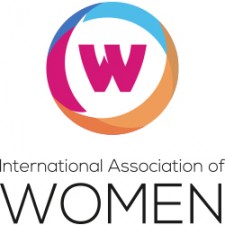 CHICAGO, June 19, 2018 (Newswire.com) - The International Association of Women (IAW) honors Mary Jane Brigger as a 2018-2019 Influencer of the Year. She is recognized with this prestigious distinction for leadership in entrepreneurship. The International Association of Women (IAW) is a global in-person and online networking platform with nearly one million members, 1000+ in person and virtual events, over 100 Local US-based Chapters and International Chapters in several cities in China.
"I'm pleased to welcome Mary Jane into this exceptional group of professional women," said IPDN President and IAW Spokesperson Star Jones. "Her knowledge and experience in her industry are valuable assets to her company and community."
After being diagnosed with Fibromyalgia/Chronic Fatigue, Mary Jane Brigger resigned from her successful 25-year career in corporate dental group practice management to focus on her health and recuperation. "During my convalescence, I was consciously led to study the mind/body connection to chronic illness and disease through author and mystic, Carolyn Myss," said Ms. Brigger. "Soon after this, I started a career coaching business where my business coach hosted a conference call with two men in San Francisco who developed a mind/body healing method for entrepreneurs. Within two weeks I was on a plane to San Francisco where I spent the next three years studying with these modern-day shamans and mystics in mind/body healing and Reiki."
Today, Ms. Brigger is Executive Director of Career Path Success, LLC, as well as a Women's Empowerment Coach, Conscious Empowerment Consultant, and Reiki Master. Working with women who are dealing with serious issues as well as those who need help finding success and purpose in their personal and professional lives, she uses her business acumen and exceptional communication skills. "I'm very personable with the ability to read other people's energy with a powerful intuition," she said. "This enables me to zero in on the core of an individual's problem or issues with the tools to help them."
Ms. Brigger finds her career extremely rewarding because of the women with whom she gets to work. "They have taught me the resilience and strength of women to survive and thrive poor career and life experiences on their journey to becoming the women they were born to be," she said. Her future plans include expanding her reach to even more women through writing, blogging, speaking engagements, workshops, webinars and online courses, as well as private and group retreats that include Sacred Empowerment Circles for Women.
Awards & Accomplishments: B.A., Ursuline College, Healthcare Management; Career Coach Certification, The Career Coach Institute; Certification, Missing Thread Mystery; Reiki Master/Teacher, Death Midwife and Body Story Expert; Continued in-depth training in shamanism and mysticism from The Missing Thread Mystery School and Shaman Drake Bear Stephen of Innerprizes
About IAW
The International Association of Women (IAW) is a global in-person and online professional networking platform that provides nearly one million women the forum, professional development, and services needed to thrive in an interconnected world. Through 100+ local chapters, International Chapters in several cities in China and 1000+ in person and virtual events, members cultivate valuable connections, develop professionally, and promote themselves and their businesses. Founded in Chicago in 2017, IAW is a division of Professional Diversity Network, Inc., an online network tailored to provide diverse professionals in the United States with access to employment opportunities.
Source: International Association of Women
Share:
---
Categories: Training and Coaching
Tags: mind/body connection, mind/body healing, Reiki, sacred empowerment circles, women, women's empowerment coach
---