International Association of Women Honors Lisa Byrne as a 2018-2019 Influencer of the Year
Lisa Byrne, President of JDI Senior Care, Inc., dba Home Instead Senior Care, is selected for her outstanding leadership and commitment within her profession
Press Release
-
updated: Jun 19, 2018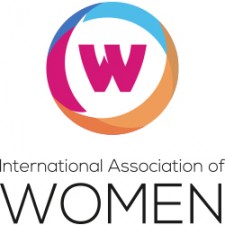 CHICAGO, June 19, 2018 (Newswire.com) - The International Association of Women (IAW) honors Lisa Byrne as a 2018-2019 Influencer of the Year. She is recognized with this prestigious distinction for leadership in entrepreneurship. The International Association of Women (IAW) is a global in-person and online networking platform with nearly one million members, 1000+ in person and virtual events, over 100 Local US-based Chapters and International Chapters in several cities in China.
"I'm pleased to welcome Lisa into this exceptional group of professional women," said IPDN President and IAW Spokesperson Star Jones. "Her knowledge and experience in her industry are valuable assets to her company and community."
A highly successful entrepreneur, Lisa Byrne has owned a number of businesses starting with a bakery and ice cream shop she opened 25 years ago. After honing her skills in sales and marketing while working at Digital Consulting, Inc., she founded Target Communications, a marketing and association management firm for the technology industry. After a very successful tenure with that company, Ms. Byrne took a much-needed break.
"I was taking time off from working to care for several elderly family members," she recalled. "During that process, we needed to hire additional support in our home for my father-in-law. It was difficult to find a reliable company, but when we did, it changed our lives. When I was ready to get back to working, I knew this was the next business I wanted to embrace."
In 2005, Ms. Byrne opened Home Instead Senior Care, a Manchester, NH-based company that strives to provide families with the same kind of exceptional support she experienced during her father-in-law's illness. As she oversees the day-to-day operations of the company, Ms. Byrne uses her business acumen and expertise to guide and mentor a team of professionals.
"I am skilled at helping professionals navigate operational success, organizational growth, relationships and transitions," she said. "I love assisting businesses (mine and others) and their key players to expand their capacity to lead. I help people find their truth, emphasize collaboration, create clarity and prioritize goals. My style drives short-term action plans that catalyze long-term growth and results."
Ms. Byrne is motivated by the challenge of helping others and is now looking to embark on one more business venture. "I love finding creative ways to help people grow personally and professionally and thereby turn their goals and dreams into realities," she added. "I plan to start a professional consulting company in the near future."
Awards & Accomplishments: NH Conference on Aging Planning Board Member; Chair of the Sponsorship Committee for the Conference on Aging; Co-Founder of the Central NH National Breakfast Exchange Club; Health Science Technology Advisory Board Member, Concord, NH; Member of the Chairman's Club of Manchester Chamber of Commerce; Charter member of Good Life Providers
About IAW
The International Association of Women (IAW) is a global in-person and online professional networking platform that provides nearly one million women the forum, professional development, and services needed to thrive in an interconnected world. Through 100+ local chapters, International Chapters in several cities in China and 1000+ in person and virtual events, members cultivate valuable connections, develop professionally, and promote themselves and their businesses. Founded in Chicago in 2017, IAW is a division of Professional Diversity Network, Inc., an online network tailored to provide diverse professionals in the United States with access to employment opportunities.
Source: International Association of Women
---
Categories: Seniors
Tags: elderly, entrepreneur, family members, mentor, professional consulting company, senior care, small business
---