International Association of Women Honors Julie Lawson as a 2018-2019 Influencer of the Year
Julie Lawson, President/CEO of Sentient Strategy, is selected for her outstanding leadership and commitment within her profession
Press Release
-
updated: Jun 12, 2018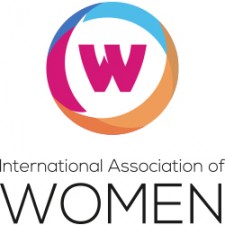 CHICAGO, IL, June 12, 2018 (Newswire.com) - ​​​​The International Association of Women (IAW) honors Julie Lawson as a 2018-2019 Influencer of the Year. She is recognized with this prestigious distinction for leadership in entrepreneurship. The International Association of Women (IAW) is a global in-person and online networking platform with nearly one million members, 1000+ in person and virtual events, over 100 Local US based Chapters and International Chapters in several cities in China.
"I'm pleased to welcome Julie into this exceptional group of professional women," said IPDN President and IAW Spokesperson Star Jones. "Her knowledge and experience in her industry are valuable assets to her company and community."
Julie Lawson is President and CEO of Sentient Strategy, a company that provides leadership development and executive coaching to individuals and nonprofits. She leads a team of consultants, trainers and certified coaches who provide an array of services that focus on the whole leader, including one-on-one coaching, weekly and monthly group and individual sessions, and workshops and events. The company offers specialized training for women leaders who are interested in taking their careers to the next level.
Ms. Lawson has two decades of experience in leadership positions, working with nonprofits and women entrepreneurs. She serves as Executive Director of the Association of VA Hematology/Oncology and Executive Director at Connected Learning. She has also been instrumental in helping to launch RISE Society, a nonprofit that helps women and girls achieve success.
Past positions include Vice President of Programs at FOCUS St. Louis where Ms. Lawson became the initial Executive Director of the Missouri Supreme Court's Commission on Racial and Ethnic Fairness. In this role, she also provided leadership training and program oversight. Before joining FOCUS, Ms. Lawson served for 10 years as CEO of the Crime Victim Advocacy Center and as the first Executive Director of the Women's Foundation of Greater St. Louis.
Awards & Accomplishments: Master's, Lindenwood University, Organizational Leadership; certified in change leadership, Cornell University; certified trainer in diversity and inclusion with the U.S. Department of Justice; certified terrorism victimization expert by the U.S. Department of Homeland Security; recognized by the City of St. Louis, the U.S. Department of Justice and the U.S. Committee on Armed Services for work with victims of violence and trauma; founding committee member of Prosper Women's Entrepreneurs; member of RISE Collaborative Workspace for women entrepreneurs
About IAW
The International Association of Women (IAW) is a global in-person and online professional networking platform that provides nearly one million women the forum, professional development and services needed to thrive in an interconnected world. Through 100+ local chapters, International Chapters in several cities in China and 1000+ in person and virtual events, members cultivate valuable connections, develop professionally, and promote themselves and their businesses. Founded in Chicago in 2017, IAW is a division of Professional Diversity Network, Inc., an online network tailored to provide diverse professionals in the United States with access to employment opportunities.
Source: International Association of Women
Share:
---
Categories: Training and Coaching
Tags: entrepreneurs, executive coaching, girls, leaders, leadership development, nonprofits, one-on-one sessions, women
---