International Association of Women Honors Czarina Frias as a 2018-2019 Influencer of the Year
Czarina Frias, Financial Advisor at Prudential Advisors, is selected for her outstanding leadership and commitment within her profession
Press Release
-
updated: May 1, 2018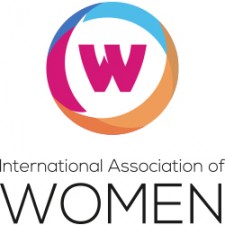 CHICAGO, May 1, 2018 (Newswire.com) - ​​The International Association of Women (IAW) honors Czarina Frias as a 2018-2019 Influencer of the Year. She is recognized with this prestigious distinction for leadership in entrepreneurship. The International Association of Women (IAW) is a global in-person and online networking platform with nearly one million members, 1000+ in person and virtual events, over 100 Local US based Chapters and International Chapters in several cities in China.
"I'm pleased to welcome Czarina into this exceptional group of professional women," said IPDN President and IAW Spokesperson Star Jones. "Her knowledge and experience in her industry are valuable assets to her company and community."
Czarina Frias has worked in the accounting field for many years but always wanted to pursue a career in financial planning. From personal experience, she knew how hard it is to save for one's future but she also knew she wanted to help people, including her own family, realize their financial goals. One year ago, she made the bold decision to follow her passion and became a Financial Advisor at Prudential Advisors.
"My parents, aunts, uncles and family friends are all baby boomers who are entering or are in retirement," said Ms. Frias. "Like with many Americans today, none of them are prepared or have anything saved for the future and rely heavily on social security. Not to mention the rising costs of college tuition. That's really what drives me to get out there and try to educate people on what they can do to prepare."
Responsible for educating and helping individuals and businesses achieve financial goals such as retirement, college and estate planning, Ms. Frias, who has a Bachelor's in Accounting from the University of Nevada-Reno, uses her exceptional communication skills as she works with clients. "I'm a great listener and a great problem solver," she noted. "I love hearing about the true needs of my clients and working with them to find the solutions for their unique situation. Not every client is the same and not every client will want the same. So, it's very important for me to understand what they truly want."
Aware of the negative view some people have of her industry, Ms. Frias works tirelessly to show clients her main objective is to help them succeed, and looks forward to growing her practice. "The most rewarding part of this job is making a difference in someone's life," she said. "Seeing clients accomplish the goals they shared with me is the most fulfilling part of this career. I want to grow because my clients are happy, and they are happy and confident in referring me to their loved ones and friends."
About IAW
The International Association of Women (IAW) is a global in-person and online professional networking platform that provides nearly one million women the forum, professional development and services needed to thrive in an interconnected world. Through 100+ local chapters, International Chapters in several cities in China and 1000+ in person and virtual events, members cultivate valuable connections, develop professionally, and promote themselves and their businesses. Founded in Chicago in 2017, IAW is a division of Professional Diversity Network, Inc., an online network tailored to provide diverse professionals in the United States with access to employment opportunities.
Source: International Association of Women
Share:
---
Categories: Banking, Finance, Insurance
Tags: accounting, college, estate planning, financial advisor, financial planning, goals, retirement, saving for future
---