Innovative Craft Spirit Company Announces New Public Investment Opportunities
Press Release
•
Aug 22, 2023
Revolutionary Craft Spirit Platform TIPXY Offers Exciting New Public Investment Pathways for Enthusiasts and Supporters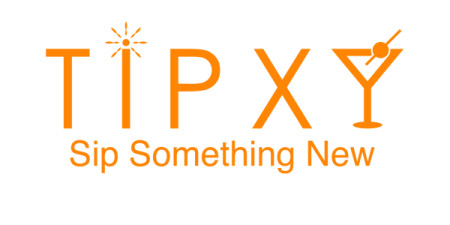 HACKENSACK, N.J., August 22, 2023 (Newswire.com) - TIPXY, a revolutionary craft spirit marketing platform that focuses on promoting and discovering exciting new wine and spirit brands, announced that they will be opening up investment to customers and supporters. TIPXY has been growing rapidly and continues to innovate, using disruptive technology that changes the way consumers search for spirits. The platform already has more than 300 craft brands available on its site and expects to reach 1,000 brands by the end of 2024. TIPXY is on a mission to bring all locally available wine and spirits to the rest of America, with public investment options that create a unique opportunity for anyone to own a piece of their journey.
Since their 2021 launch, TIPXY has pioneered the TIPXY Flight Club craft subscription box, the revolutionary Find Your Flavor search tool, and the annual TIPXY Awards Spirits Competition, in addition to securing 130 craft spirit brand marketing partnerships and the availability of 300 craft brands on the TIPXY platform. TIPXY has already secured over $1,000,000 in investments and expects to raise additional investor funds in the coming months, as well as opening up investment opportunity to its customers, fans and supporters.
Craft spirits as an industry have been on the rise, as both the number of craft distilleries and consumer demand increase. According to a recent research report, the international craft spirits market was worth 16.02 billion in 2022, with experts estimating that it will rise at the CAGR of 29.2% between 2023 and 2030. According to TIPXY Founder and CEO Mayer Koenig, "The $250 billion dollar U.S. Wine & Spirits industry is seeing a significant shift to online sales, and TIPXY is perfectly positioned to lead the online alcohol space into the future." The spirit industry has been pivoting towards online sales, with hard-to-find craft spirits particularly well suited to online shopping due to their limited availability at local retailers.
TIPXY has announced a tripling of its revenue in 2022 and expects to continue seeing significant growth all across the company. CEO Mayer Koenig feels that a large aspect of its success is due to the way that "TIPXY continues to bring local brands to the national market at a rapid pace, as well as changes the way people search for spirits with its revolutionary 'Find Your Flavor' search tool." TIPXY's motto is "Sip Something New," and it continues to promote discovery and new experiences both with craft spirits and equity crowdfunding investment opportunities for those who may otherwise never have had the chance.
Check out the investor page here to learn more about how to become a TIPXY investor.
Source: TIPXY
Tags