Ingi-Mai Loorand Joins Neubert, Pepe & Monteith, P.C.
Trusts & Estates Attorney Loorand Joins NPM as a Principal with the firm.
Press Release
-
Mar 17, 2016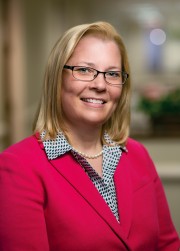 New Haven, CT, March 17, 2016 (Newswire.com) - The law firm of Neubert, Pepe & Monteith, P.C. welcomes attorney Ingi-Mai Loorand as principal with the firm.  Attorney Loorand joins the firm's Taxation, Trusts & Estates practice group focusing in the areas of estate planning, probate, trust administration and estate settlement.  She provides sensitive and attentive service to clients of all ages and professions in identifying their estate planning needs.  In addition, she counsels executors, trustees and beneficiaries in estate and trust administration and in all probate court matters.
"We are thrilled to have Ingi join our Trusts and Estates practice group. Her skills, experience and energy are a great addition to our firm," stated Michael Neubert, founding partner.
Prior to joining Neubert, Pepe & Monteith, Attorney Loorand was Counsel at Reid and Riege, P.C., based in their New Haven office. Previously, she practiced with Tyler, Cooper & Alcorn, LLP, in New Haven.
Attorney Loorand earned her J.D. from Quinnipiac University School of Law, an M.A. in World Music from Wesleyan University, and a B.A. from State University of New York at Stony Brook.  She is admitted to practice in Connecticut. She is currently a board member at Creative Arts Workshop in New Haven, a member of the Gaylord Hospital Planned Giving Advisory Group, and is a past board member of Friends of New Haven Legal Assistance.
About Neubert, Pepe & Monteith
Neubert, Pepe & Monteith, P.C. is a general practice law firm with twenty-seven attorneys and offices in New Haven and Fairfield, Connecticut and White Plains, New York (www.npmlaw.com). Neubert, Pepe & Monteith's practice areas are Alternative Dispute Resolution & Mediation, Bankruptcy & Creditor Rights, Commercial Finance & Banking, Commercial Litigation, Construction Law & Design Professionals Liability, Corporate & Business Transactions, Employment & Labor Law, Healthcare Law, Medical Malpractice & Hospital Liability Defense, Professional Malpractice & Liability Defense, Real Estate, and Taxation, Trusts & Estates.
---
Categories: Legal Services, Personal and Family Finances, Law News
Tags: estate planning, Ingi Loorand, Ingi-Mai Loorand, Neubert Pepe & Monteith, New Haven estate attorney
---