iConnectEngineers™ Partners With PCI and Supports Humanitarian Organization's Gala: All Roads Lead to Home
Press Release
-
Oct 6, 2016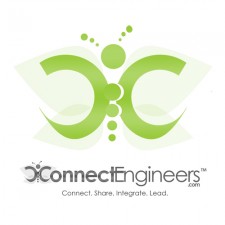 San Diego, CA, October 6, 2016 (Newswire.com) - ​As a supporter of innovative organizations and initiatives committed to advancing the global community, iConnectEngineers™ announces a partnership with Project Concern International (PCI). PCI is a non-profit health and humanitarian organization based in San Diego that empowers people to enhance health, end hunger and overcome hardship.
"We're proud to partner with such a game-changing organization like Project Concern International and highlight the various programs they operate locally and around the world in the spirit of humanity and ending global poverty," said Keely Badger, media relations professional with iConnectEngineers™, an online platform that connects professionals with new contract opportunities, business tools, training and more. "We believe when engineers connect, share, integrate and lead, we can improve our communities and make the world a better place."
San Diego-based physician Dr. James Turpin founded PCI in 1961 after saving the lives of two small children who were dying of pneumonia in a Tijuana clinic where he was volunteering. For 55 years, PCI has worked in vulnerable communities to help people gain access to health services, nutritious food, clean water, education and economic opportunities. PCI builds resiliency and develops long-term, sustainable solutions by helping people to help themselves. PCI currently works in 15 countries, and its programs and services have benefited more than 19 million people last year alone.  
"Every year, PCI helps lift millions of people out of poverty so they can create vital, healthy lives for their families and communities," said George Guimaraes, CEO of PCI. "PCI is grateful for the support of our partners, who have contributed to our lifesaving mission around the globe. The recent partnership with iConnectEngineers™ is especially meaningful to us since engineers are such a critical part of our work to create safe neighborhoods in urban environments in Latin America."
On Saturday, October 22, more than 500 business and community leaders will come together in San Diego for PCI's annual Hands Across Borders Gala: All Roads Lead to Home. "We are very supportive of PCI's efforts and look forward to supporting the organization at Hands Across Borders. We share a common belief about the importance of contributing to a more sustainable, stable and equitable world," said Badger.
The gala is being held at the Hyatt Regency La Jolla at Aventine in San Diego, California. Tickets and tables are available at www.bidpal.net/pci.
"We support organizations and initiatives that are committed to advancing our global community," said Badger. "These ideas deserve to be heard and iConnectEngineers™ provides the platform to share awareness through our iTakeAction initiatives.
Each month, iConnectEngineers™ also supports and spotlights a different non-profit organization. The company is offering a "no obligation" 7-Day Free Trial Membership to access new contract opportunities. When companies sign up for any of the annual paid memberships, iConnectEngineers™ will donate 10% of all pre-tax sales generated by the membership fees to the featured non-profit organization.
"It's fast and easy to get started," said Badger. "We encourage you to get connected with projects that mean the most to your company."
About iConnectEngineers™: Our mission is to promote work-life integration, a culture of collaboration, a positive work environment, and a holistic approach when engaging employees to provide a variety of engineering services. The intention is to break down silos, combine and recombine capabilities across disciplines, organizations and generations, and move away from a "fixed" mindset to a "growth" mindset.
Discover iConnectEngineers™ on Social Media:
Facebook: https://www.facebook.com/iconnectengineers
Twitter: https://twitter.com/iconnecteng
Instagram: https://www.instagram.com/iconnectengineers/
LinkedIn: https://www.linkedin.com/company/iconnectengineers
Pinterest: https://www.pinterest.com/iconnecteng/
Google+: https://plus.google.com/+Iconnectengineers
YouTube: https://www.youtube.com/channel/UCtQ0b6-l778gXS0ozlEvVCQ
Media Contact: 
Keely Badger, Media Relations
P.O. Box 130904, Carlsbad, CA 92013 | (800) 905-1270 | Email | Website
Source: iConnectEngineers™
---
Categories: Business News, Business Technology, Project and Program Management, Architecture and Design, Engineering, Computer Engineering
Tags: challenging convention, collaboration, construction management, globalization, iconnectengineers, job opportunities, marketing, Program Project Management
---