iConnectEngineers™ Joins Exclusive Amazon Influencer Program
iConnectEngineers™ — where engineers can connect, share, integrate and lead. Together, we can improve our communities and make the world a better place.
Press Release
-
updated: Jul 6, 2017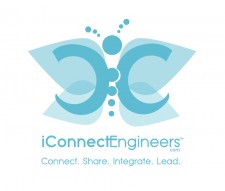 SAN DIEGO, Calif., July 6, 2017 (Newswire.com) - ​​iConnectEngineers™ is excited to announce that it was recently invited to participate in the new Amazon Influencer Program. The company was given a unique URL on Amazon's domain that allows viewers to browse recommended books and products from a selection curated by iConnectEngineers™.
"We are thrilled to be part of this unique program and have the opportunity to recommend our favorite books and tech trends to engineering and technology leaders," said Keely Badger, chief digital marketing strategist for iConnectEngineers™, a highly-accomplished on-call full-service digital marketing company with a primary focus on the engineering and technology industries.
Launched earlier this year, Amazon said the influencer program is exclusively designed for social media influencers with large followings and a high frequency of posts. The program is by invitation only and currently in beta mode.
Some of the books on the iConnectEngineers™ recommended list include "Thrive" by Arianna Huffington, "The Third Wave" by Steve Case and "Lean In" by Sheryl Sandberg. "We highly encourage forward-thinking leaders to make room for informal learning by reading inspiring books," said Badger.
Many of the books recommended by iConnectEngineers™ address work-life integration, which has been shown to enable employees to perform at their best.
"The unique work-life integration needs of employees is much trickier than in the past," said Badger. "By being flexible and innovative, both companies and employees will be better able to compete in a global economy. This will result in greater productivity gains, which will ultimately produce a stronger bottom line for companies and lead to happier employees."
iConnectEngineers™ is on a quest to transform how engineers connect, view and share content. The company's hope is to create an environment where it is possible to unleash an engineer's mind and spirit for creativity and compassion at every level and become global engineers. "Part of this is to recommend educational and informative reading materials to help companies thrive," said Badger.
In addition to recommended books, iConnectEngineers™ is also sharing a list of tech trends for businesses to consider such as Fitbit Blaze™, a smart fitness watch designed to help maximize every workout; and Amazon Echo, which plays music from Amazon Music, Spotify, Pandora, iHeartRadio, TuneIn and more.
"With emerging tech trends that are helping us to become more efficient, healthier and lead purposeful lives, it's time to redefine our relationship with technology and take control of our health and well-being," said Badger. "We hope that the technology products we share will be beneficial to engineering companies that are looking to be on the cutting-edge of their businesses."
The engineering profession is currently undergoing a tremendous evolution with retiring baby boomers and the coming-of-age for Millennials where engineers are no longer just filling the traditional mold. "Even by just making a small difference in the engineering culture, it has the potential to inspire both males and females to climb on board in the future and move out of isolated digital experiences and into the 21st century," said Badger.
Link to iConnectEngineers™  Favorite Books.
Link to iConnectEngineers™ Favorite Tech.
Let's Connect, Share, Integrate, Lead.
Follow iConnectEngineers™ on Social Media: 
Facebook, Twitter, Instagram, LinkedIn, Pinterest, YouTube.
Sign up for the company's monthly eDigest and stay connected, inspired and engaged with news and events from iConnectEngineers™.
Media Contact:
Keely Badger, Chief Digital Marketing Strategist
P.O. Box 130904, Carlsbad, CA 92013 | (800) 905-1270 | Email | Website
Source: iConnectEngineers™
---
Categories: Business News, Business Technology, Project and Program Management, Civil Engineering, Engineering
Tags: collaboration, construction management, eCommerce, engineering, engineers, globalization, influencers, Program Project Management
---