iConnectEngineers™ Opens the Door to New Contract Leads in a Digital Environment
Press Release
•
updated: Jan 31, 2017
iConnectEngineers™ is an online platform that connects professionals with new clients and contract opportunities, business tools, training and more.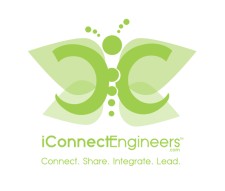 San Diego, CA, January 31, 2017 (Newswire.com) - With a digital transformation taking place across all industries, iConnectEngineers™ offers a variety of services to enable engineering firms across the United States to increase productivity and work most effectively. The company offers a unique approach with innovative, unique and best-in-class eCommerce solutions.
"With engineering companies relying on a large amount of data to make decisions, iConnectEngineers™ is helping forward-thinking businesses with the digital transformation that is required to be successful," said Keely Badger, marketing specialist with iConnectEngineers™. "We work closely with each of our clients to create a unique experience and customize our subscription packages to access new contract opportunities while strategically integrating digital functions in all aspects of their business."
"Our goal is to help clients expand their businesses in their target market,"

Keely Badger, iConnectEngineers™
iConnectEngineers™ provides direct access to the following:
Government agencies specific county/city's listings of Request for Proposal (RFP)/Request for Quantification (RFQ)/Bid information
Government agencies specific county/city's Capital Improvement Plan (CIP)
Links to HUB airports in the United States and their RFP/RFQ/Bid information
"Our goal is to help clients expand their businesses in their target market," said Badger. "That's one of the best and most sustainable ways to build a successful brand."
The company is offering a "no obligation" 7-Day Free Trial of its services. "It's fast and easy to get started and no credit card is required to sign up," said Badger.
What sets iConnectEngineers™ apart from others in the industry:
User Friendly: Accessing contract opportunities is simple, intuitive and quick to use.
Cost-Effective Plans: Flexible monthly and annual subscription options are available. Ongoing updates are provided for no additional cost.
Client Support Team: iConnectEngineers™ tailors its services to best address clients' needs.
Corporate Social Responsibility: iConnectEngineers™ is committed to corporate responsibility initiatives through community engagement, diversity and environmental sustainability.
Eco-Friendly: With sustainability being a key driver of innovation, the company encourages the use of environmentally-friendly products and technologies that could have a positive impact on the planet.
When companies sign up for any of the flexible, annual paid subscription plans, iConnectEngineers™ will donate 10 percent of all pre-tax sales generated by the membership to the featured non-profit organization.
iConnectEngineers™ is committed to build long-lasting relationships with its clients. "We stay focused on your company's story, listen carefully to fully understand your needs, while inspiring trust, loyalty and overall work performance in your business," said Badger. "We passionately believe that when employees are connected, they are engaged and perform at their best, which will be a positive impact on your organization's culture and turn profit into prosperity."
Sign up for the company's monthly eNewsletter and stay connected, inspired, and engaged with news and events from iConnectEngineers™.
Discover iConnectEngineers™ on Social Media:
Facebook: https://www.facebook.com/iconnectengineers
Twitter: https://twitter.com/iconnecteng
Instagram: https://www.instagram.com/iconnectengineers/
LinkedIn: https://www.linkedin.com/company/iconnectengineers
Pinterest: https://www.pinterest.com/iconnecteng/
YouTube: https://www.youtube.com/channel/UCtQ0b6-l778gXS0ozlEvVCQ
Media Contact:
Keely Badger, Media Relations
P.O. Box 130904, Carlsbad, CA 92013 | (800) 905-1270 | Email | Website
Source: iConnectEngineers™