iatrixAir Announces Exclusive Licenses of Steerable Disinfecting Light for Occupied Spaces
Press Release
•
May 24, 2022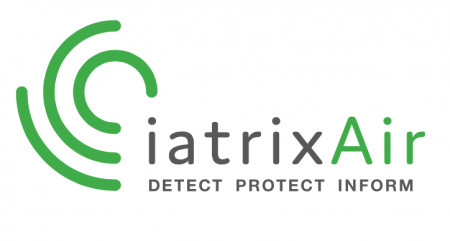 PASADENA, Calif., May 24, 2022 (Newswire.com) - iatrixAir, Inc. is exclusively licensing Lloyd Technologies' patent portfolio of "steerable disinfecting light in occupied spaces" to advance its technology position in Indoor Air Quality.
"Powerful light-based technologies will become the safest and cost-effective way to combat viruses, bacteria, and fungi/molds," according to Marc McConnaughey, President/CEO of iatrixAir. iatrixAir is advocating an advanced, data-driven approach to stopping airborne pathogens using a combination of technologies which includes detection and protection with faster space air exchanges and first-pass inactivation with near real-time alerts.
UVC-ultraviolet light is proven to inactivate airborne pathogens such as SARS COVID-19; however, it should not be used while a space is occupied. McConnaughey points out that, "The exclusive licensing of Lloyd Technologies' patent portfolio and commercialization allows for both air and surfaces to be disinfected without having to vacate the space."
Applications include assisted living and medical facilities, indoor farming, and food processing where disinfection stages are in close proximity to workers or occupants, according to Ralph Lloyd, Vice President of Advanced Technologies for iatrixAir. Lloyd commented, "Of all the technologies being used to improve Indoor Air Quality, light-based technology is the only one that can be steered effectively using machine vision, which can map a space and steer the disinfecting light around its occupants."
To invest in iatrixAir pre-series seed funding round, visit: https://netcapital.com/companies/iatrixair.
ABOUT iatrixAir, Inc.
Established in March 2020, iatrixAir® automates indoor air quality in commercial and public restrooms through our patent-pending cellular-based air sensor gateway and exchanger that detects, removes, and destroys airborne pathogens faster than industry standards.
For more information, visit: www.iatrixair.com.
Contact Henry Artime, Public Relations Contact, henryartime@gmail.com
Source: iatrixAir, Inc.
Tags