IAM Discusses Why Traditional Forms of IP Protection Struggle in the Software Sector With George D. Chellapa
Press Release
-
updated: Aug 23, 2019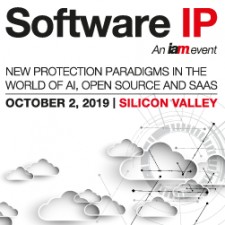 LONDON, August 23, 2019 (Newswire.com) - "The established methods of IP protection don't necessarily translate well to the fast-changing world of software nor to addressing IP in its early stages. It is crucial that IP managers and experts share experiences and expertise to ensure that best practice IP protection becomes more widely adopted and to ensure that innovation is not stifled in the process." - George D. Chellapa, University of Chicago
Earlier this month, IAM (Intellectual Asset Management) caught up with George D. Chellapa, Manager of Technology Commercialization at University of Chicago, ahead of his appearance at this year's Software IP conference in Silicon Valley (October 2). In an exclusive interview, George talks about his view on the current climate of the software industry, the impact this has on the future of IP and what attendees can expect to gain from his panel discussion. 
During his session at Software IP 2019, George will be sharing the challenges and opportunities presented when "balancing appropriate IP protection at early stages of development while simultaneously marketing technology with a view to commercialization."
You can read the full interview with George here.
George will be speaking at IAM's 3rd annual Software IP event taking place in Silicon Valley on October 2 alongside other software masters from the likes of  Atlassian, Cisco Systems, Cognizant, Dolby, Facebook, HP, IBM, Kinestral Technologies, Knowles Electronics, Microsoft, The USPTO, TiVo, Twitter, Uber, University of Chicago, Veritas Technologies, Workday, and many more.
Software IP 2019, October 2, Silicon Valley
Find out more about the event here: https://www.IAM-events.com/SoftwareIP2019
For further information on Software IP 2019 and IAM, please contact me at ksoni@GlobeBMG.com.
Source: IAM
Share:
---
Categories: Intellectual Property Law
Tags: Business Intelligence, Conference, Global, Insight, Intellectual Property, IP, Legal, Legal Business
---