How to Deep Clean Your Grill the Right Way
Press Release
•
Sep 24, 2016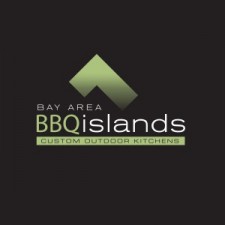 Livermore, California, September 24, 2016 (Newswire.com) - Many of the best grill masters argue over whether to completely clean the grill after each use for hygiene or to leave it seasoned to preserve the flavors that can transfer from meal to meal. However, few would argue about the necessity of giving your grill or barbecue a thorough deep clean at least once or twice a year, or even more frequently, in order to clean out old stale grease, remove burnt on food from burners and ensure that the entire apparatus is in good working order and free from rust and corrosion. This kind of clean goes below just the cooking surface to clear out all the grease, dust and debris from deep within your grill. Thorough BBQ grill cleaning is ideal for both free standing grills, as well as fully integrated outdoor BBQ islands or outdoor kitchen islands.
Cleaning the Grates and Cooking Plate
Before you begin, you may want to prepare by putting on some gloves, an apron or some old clothes, as thoroughly cleaning your grill can get messy. The ideal time to start a grill clean is after you have cooked on the grill and it's still just a little warm, but not hot. This makes any debris soft enough to brush off. Using a wire brush, scrub it gently along the grate or cooking plate to knock of as much debris as possible. You can also brush down the inside of the grill to remove carbon buildup. If you find that the buildup is too tough to conquer with the wire grill brush alone, use a putty knife to shift the caked on grime.
Wash It Clean
Once you have removed visible debris and grease and thrown it away in some newspaper, get a bucket of warm soapy water and an old cloth or scrubbing brush. Clean out the inside of the barbecue grill with warm soapy water to remove the last traces of residue. Remove the grill grates in order to clean them properly. If they are heavily soiled, soak the grates in a little liquid grill cleaner before washing down with warm soapy water to remove all debris.
Inside the Grill
Now that you have removed the grill plates, it's time to clean deep inside the grill, an area where you probably don't pay much attention. In a gas grill, you can remove the ceramic plates that shield the burners from drips and thoroughly clean them by brushing them off with a wire brush. This should be sufficient to remove all the drips and debris. You will then be able to access the burners themselves. The burners often can be exposed to a lot of heat and moisture that fast tracks corrosion, so giving them a thorough brushing off will help to boost their functionality.
Down To The Details
As they say the devil is in the details, so clean each burner hole with a grill brush or toothpick to ensure all the holes on your burner and clean, clear and capable of functioning to the maximum capacity. If you have a built in grill in an outdoor island bar, you can clean the area around the grill as well. Scrub out the grill and remove the bottom tray to empty the waste into the trash. Replace the dirty drip pan with a clean one.
To finish off the exterior of your grill, hose it down to remove any dust or dirt. You can also polish the exterior of the grill, using a paper towel and glass cleaner for an enamel grill, and a microfiber cloth for a stainless steel grill to polish with the grain of the metal.
To finish up, if you don't usually use a grill cover, now could be the time to start. Covering your outdoor grill can help to protect it from dirt, dust, and bird droppings. With your freshly clean and hygienic grill, you're ready to start cooking.
Source: Bay Area BBQ Islands