How Could Emerging Trends and Technologies Impact Kentucky?
Press Release
•
updated: Jan 19, 2018
Best-selling author and futurist keynote speaker Jack Uldrich will be speaking today in Lexington on the future of transportation, and later this month in Louisville on emerging workforce and economic development trends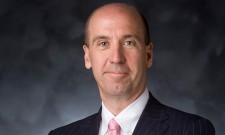 LEXINGTON, Ky., January 19, 2018 (Newswire.com) - Today, futurist author and speaker Jack Uldrich will be presenting his keynote, Vuja De: A Futurist Takes a Backwards Stroll into the World of Tomorrow, at the 2018 Annual Kentuckians for Better Transportation Conference being held in Lexington. He will be joined at the conference by a long list of top speakers, including international best-selling author Bob Davies and Kentucky Governor Matt Bevin.
In his presentation today, Uldrich will be focused on future trends in transportation and the possible impacts and opportunities they might create for Kentuckians. Among the top tech trends that Uldrich foresees having the most impact on transportation in Kentucky are the Internet of Things, renewable energy, artificial intelligence (AI), autonomous vehicles, blockchain technology and advanced robotics.
If you don't have time to think about the future of Kentucky, who does?

Jack Uldrich, Futurist & Founder of the School of Unlearning
On Jan. 30, Uldrich will be in Louisville to address the Kentucky Chamber of Commerce. His topic will be future trends in economic and workforce development. A frequent speaker in the state of Kentucky, Uldrich recently spoke at the Kentucky Chamber's 12th Annual Business Summit in Lexington. One of the most provocative questions asked at that event was Uldrich's question to the audience of state leaders and politicians: "If you don't have time to think about the future of Kentucky, who does?"
Additionally, according to a study by the Kentucky State Data Center at the University of Louisville, between 2015 and 2040, the population of Kentucky is projected to increase by 10.4 percent (from 4,425,092 to 4,886,381). That will be a gain of 461,289 people.
Uldrich says the population increase alone is enough of a reason for Chamber of Commerce members to shift their mindset from linear thinking to exponential leap-taking.
Uldrich is a frequent speaker on unlearning, change management and technological advances in energy and utilities, manufacturing, transportation, education, health care, retail and finance. Each year, he speaks at over 100 events throughout the United States and internationally. His clients include the Retail Leaders Industry Association (RILA), the Urban Land Institute, Blue Cross Blue Shield, The American Medical Association, Wells Fargo, Fiatech, Cisco, IBM, WiPro, PepsiCo, United Healthcare, Boston Scientific and General Electric.
To learn more about Uldrich's books, blog or speaking availability, visit his website.
Source: Jack Uldrich & The School of Unlearning
Related Media