How Anetwork's Retargeting Campaigns Work for Businesses
Press Release
-
updated: Nov 23, 2016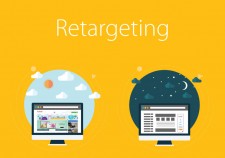 Tehran, Iran, November 23, 2016 (Newswire.com) - Anetwork is the first Digital Agency that provides Retargeting solution in CPC campaigns. Retargeting is one of the most useful and effective solutions in online advertising which shows advertisements to people who have already visited a website. This will increase the retention rate. It means the opportunity exists to show ads to those who are already interested in someone's products or services.
Users may visit a website from organic search or other traffic sources and Retargeting campaign can target them again.
When a user enters to a website from Anetwork's CPC channel or from other channels and leaves, that user can be retargeted again. This has a positive influence on a user's mind and makes her/him come back to a website.
Statistics have shown that people who visit a website for second or third time, are deciding to buy a product or service. So one can increase the conversion rate by returning those who have visited a website in the past.
Recently "SeeWhy" published some statistics about retargeting that can give a better understanding of this kind of targeting in CPC advertisement:
-       Only 1 percent of website visitors purchase on their first visit.
-       53 percent of viewers will not visit a website until 28 days.
-       11 percent of second-time visitors that come back in 28 days, will purchase service and products.
For obtaining more information about our CPC retargeting campaigns, contact our customer care team.
Source: Anetwork
Share:
---
Categories: Advertising, Marketing, Advertising and Public Relations
Tags: CPC, Digital Marketing, Retargeting
---