Hospitality WiFi Appoints New Leader of Southeast Asia Team
As Vice President, Dudi Burdiana will oversee Sales and Operations for SEA region.
Press Release
-
updated: May 2, 2018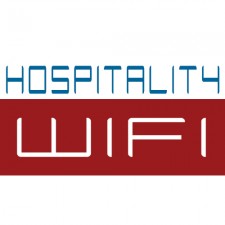 ADA, Ohio, May 2, 2018 (Newswire.com) - Hospitality WiFi, a leading provider of wireless services for hospitality properties, today announced the appointment of Dudi Burdiana as Vice President of Sales and Operations in Southeast Asia (SEA). His role will cover Indonesia, Singapore, Malaysia, Thailand, Philippines, Laos, Vietnam, Japan, South Korea, India, and Papua New Guinea.
Dudi joins Hospitality WiFi from Eminet Singapore Pte Ltd, an SEA partner for hardware manufacturers such as Zebra, Ruckus, Meraki, Aruba , Cisco, Avaya, Juniper, Alcatel-lucent, Lenovo, Cotell, Vtech, HP, Dell, IBM, Microsoft, Symantec, Oasis, Opera, Antlabs, and Reivernet. There, he served as Director of Sales for Hospitality, Enterprise, and Managed Service Provider channels, dedicated to developing total IT solutions, including hardware and software, for Hotels, Executive Apartments, and Enterprise customers.
Dudi has 17 years of IT sales experience, starting by selling software solutions to the Banks & Telco markets and then moving into the Enterprise & Hospitality markets. His focus has been on delivering world-class products & solutions to major customers. Prior to joining Hospitality WiFi, Dudi has worked for SISN, Metrodata Group, TE Connectivity (Commscope Group), Telescience Singapore, and Eminet Singapore. Dudi holds a Bachelor of Electrical Engineering from Indonesia University and a degree in Business Management from Singapore Management University.
Of his new role, Dudi said, "I'm really honored to be appointed as VP of Sales and Operations in SEA for a great company who is leading and focused in the hospitality industry. This will provide an excellent opportunity for me to serve the SEA market more effectively. Thank you, Hospitality WiFi!"
Jason Szuch, President of Hospitality WiFi, added, "We are pleased to have Dudi's leadership and sales skills added to our team. Our demand has continued to increase in SEA, and Dudi's extensive experience will certainly serve our hospitality customers there well."
For more information, please visit www.hospitalitywifi.com
About Hospitality WiFi
Hospitality WiFi has been providing guest WiFi and other services since 2001. With the goal of providing a better guest experience for hospitality properties, MDUs, restaurants, offices, and other locations, we design, install, and support wired and wireless networks, including site surveys, equipment selection and purchase, installation, and ongoing maintenance and management. Services that we offer include:
HSIA/WiFi Solutions
24x7x365 Guest Support
DIRECTV
PhoneSuite
CCTV Solutions
Cloud-Based Management and Managed Services
Source: Hospitality WiFi
Share:
---
Categories: Hospitality
Tags: hospitality, hotel, wi-fi
---