Hospitality WiFi Announces Tiered Login Solution for Best Western Rewards
Press Release
•
Mar 3, 2022
The solution integrates with Visual Matrix Property Management System to enable automatic WiFi speed upgrades for Elite Rewards members and purchase upgrade options for lower-tier Rewards members and non-member guests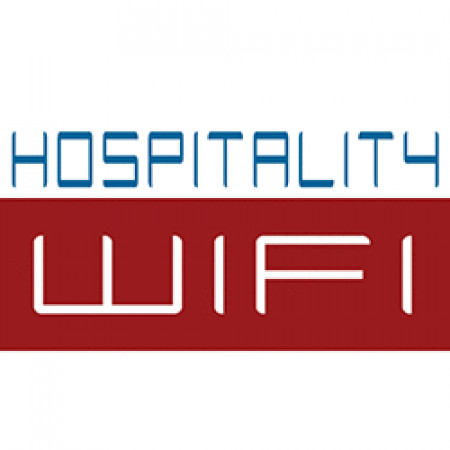 ADA, Ohio, March 3, 2022 (Newswire.com) - Hospitality WiFi, a leading provider of wireless services for hospitality properties, today announced the availability of a new solution enabling tiered logins for Best Western hotel guests.
The new solution integrates with the Visual Matrix PMS, which is already in use in Best Western hotels in the U.S. With this solution, Elite Rewards members are automatically offered an upgrade to a faster tier of guest WiFi as a perk of membership. In addition, owners can now offer non-Elite Rewards members and non-member guests the option to purchase a WiFi upgrade upon login. Complimentary WiFi will remain available to guests who do not earn or purchase an upgrade.
"We're very excited to offer this new solution to add even greater value to the Best Western Rewards program," said Jon Szuch, Best Western Program Manager for Hospitality WiFi. "Surveys have consistently shown that WiFi is the most important amenity for hotel guests, and with this added option, Best Western guests now have more choices of how to access WiFi during their stay. And since this perk can be managed using the existing Visual Matrix PMS without additional intervention by the front desk staff, it's a win-win for both the hotel and its guests."
Patty Jefferson, Chief Development Officer of Visual Matrix, added, "Our seamless integration with Hospitality WiFi offers hotels the opportunity to provide guests with an excellent experience with big-speed WiFi, the ability to cast programs from your mobile device, and the capability to integrate with the folio so there is no hassle for the hotel."
For additional information about Hospitality WiFi's offerings for Best Western hotels, please visit https://www.hospitalitywifi.com/bestwestern/.
###
About Hospitality WiFi
Hospitality WiFi has been providing guest WiFi and other services since 2001. With the goal of providing a better guest experience for hospitality properties, MDUs, restaurants, offices, and other locations, we design, install, and support wired and wireless networks, including site surveys, equipment selection and purchase, installation, and ongoing maintenance and management. Services that we offer include:
HSIA/WiFi Managed Solutions
24x7x365 Guest Support
Voice, Video, and Data Solutions
For more information, please visit www.hospitalitywifi.com.
About Visual Matrix
Since its inception in 2000, Visual Matrix has served the global hospitality industry as a pioneer in advanced hotel property management technology. More than just a full-featured front desk solution, the Visual Matrix all-in-one PMS also provides hoteliers with the ability to maximize profits using a comprehensive revenue analysis platform that is built directly into the PMS. Visual Matrix provides staff with an intuitive user-friendly interface and is available as either a desktop or fully cloud-based solution to suit the unique needs of any hotel business. Based in Richardson, TX, Visual Matrix is the leading PMS supplier to Best Western Hotels & Resorts and currently serves over 2,000 properties across 30 countries. For more details, please visit www.visualmatrix.com.
Source: Hospitality WiFi
Tags