Heavy Truck Tires: How to Buy the Best Quality Commercial/Industrial/Construction Tires Online
Heavy Truck Tires: how to buy the Best quality Commercial/Industrial/Construction Tires Online People try to find the best deal or cheapest tires for their loaders and heavy duty trucks, sometimes forgetting that tires are an important part of a vehicles overall performance.
Press Release
-
updated: May 7, 2017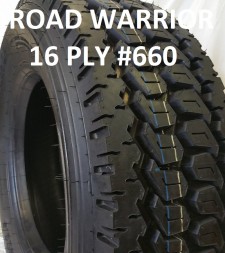 Watertown, MA, June 30, 2016 (Newswire.com) - ​To buy the right 11R24.5 heavy truck tire on line, first think about driving surface and climate conditions.  
Durability and size
A tire can be less expensive but cost more in the long run if it isn't engineered  to go the distance.  
The basic requirement that needs to be fulfilled  is durability. Everybody wants value for his or her hard-earned money.  As such, you should go through various brand reviews on line and choose the one that you think is durable enough for your business, Choose the right size to fit your heavy duty truck, 11R24.5 drive tires for the rear and Steer tires for the front, 11R22.5 tires avail for tractor or trailer use with highway tread drive tread or Steer tread.
•Cost: Cost is certainly a high priority because the choice of the right tire depends on the budget. Though budget is important, it is certainly not worth more than your safety. Thankfully, there are various deals available on line that help you get the right tires within your budget. 
•Comfort versus Endurance: People often find themselves in a dilemma choosing the correct truck tires. Soft tires provide more traction and grip while hard tires are more durable. If faced with this situation, you should try to maintain a balance between these two variables. Most of the on line sites let you specify the parameters as per your needs and gives you the options that let you select and buy the tires you prefer.
•Climate: Choosing the perfect tire also depends on the weather conditions. Soft tires can easily expand and contract in changing weather conditions where on long hauls (highway driving) it is always better to choose hard tires. Many tough high-quality tires are available on line. Stocks include durable and brands that can withstand the climate and the test of time. 
•Technicalities: You should know your tire specifications before buying it. Make sure that the websites list all specs necessary for selecting the tire. Some technical information to check is maximum speed, load capacity, heat durability and proportions. Most of these details are provided on the side of the tires in the form of a code that is easily understandable. You can also use the picture of the tire on the site to understand the tire's capabilities, see the tread, and make your selection. 
Buying heavy truck tires can be a tiresome affair if you shop by visiting multiple stores. It is much more comfortable and convenient to shop online, especially as you get all the tires delivered right to your doorstep. Moreover, you can choose from a number of brands and varieties and compare prices from various sellers. This also helps you maximize your money.
Other sizes available on trucktiresinc.com are: 215/75R17.5, 235/75R17.5, 225/70R19.5, 245/70R19.5, 265/70R19.5, 285/70R19.5, 255/70R19.5, 275/70R22.5, 295/75R22.5, 295/80R22.5, 315/80R22.5. 
About the Company:
Roadwarriortires.com started radial truck tire production in 1998. They are one of the best tire manufacturers and dealers in China. They used advanced equipment and technology from Germany and first class raw materials from Malaysia. They adopt strict quality control system and production management systems. They offer various tires such as Loader Tires and heavy truck tires, light truck tires, SUV tires, & more.
Source: Road Warrior Tires.com
Share:
---
Categories: Transportation and Logistics, Construction, Automotive
Tags: 11R24.5 11R22.5, 23.5-25 26.5-25, 315/80R22.5 20.5-25, Road Warrior Tires, Truck Tires Inc
---