Health Benefits of Having Your Carpets Professionally Cleaned
Press Release
•
Jul 24, 2016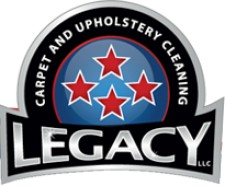 Dublin, California, July 24, 2016 (Newswire.com) - Keeping your home carpets looking neat and clean ensures they last longer and look better, and you get the full value from your flooring. All though so many of us neglect it, professional deep cleaning for your carpets and rugs is really essential at least once a year, to preserve the appearance and life of your carpet.
But have you ever thought about what the other benefits of carpet cleaning might be? Here we look at 6 surprising perks you can get from a thorough carpet cleaning, and how it can benefit both you and your home.
Professional carpet cleaning doesn't just help your home look great, it helps to maintain home value, promote physical health and keep you stress free. Carpet cleaning works best if you stay up to date with a professional clean every 6-12 months, so if you're behind, make sure you book your cleaning today for a more beautiful, healthy home.

Josh Adler , Owner, Legacy Carpet Cleaning
1. Maintain Home Value
Many homeowners brush off carpet cleaning as an unnecessary indulgence, thinking "We can live with the stains! Vacuuming is good enough". But down the track if you want to sell, the stains and carpet damage could really bring down your home's value.
Regular professional carpet cleaning helps to maintain your carpets in their best condition, prolonging their lifespan and aesthetic for years. Not only does this protect home value, it helps to save money on unnecessary carpet replacement and repair as well.
2. Reduce Stress
Did you know a clean home reduces stress? Clutter, dirt, stains and dust can make us feel ill physically, while also preventing us from relaxing mentally. It's one of the reasons a thorough 'spring cleaning' can make us feel so much better.
Promote a more harmonious inner environment by beautifying and purifying your outer environment with thorough carpet, floor and upholstery cleaning.
3. Breathe Easier
Professional carpet cleaning services can make breathing at home easier, whether or not you have breathing difficulties. Carpet actually helps to trap dirt and dust and remove it from circulating air, reducing the irritants that cause breathing difficulties.
But that dust needs to be removed periodically by deep cleaning, and hot water extraction is the ideal professional method to draw the trapped dust out of the carpet fibers for a complete clean.
4. Decrease Allergies
Dust mites, mold and other allergens will tend to coexist wherever humans are living, so for those with allergies, stringent and comprehensive cleaning methods are essential to reduce allergy symptoms.
Using natural, environmentally friendly and fragrance free carpet cleaning methods helps to drastically reduce allergies and promotes a better quality of life.
5. Removes Toxins and Contaminants
Aerosols, pollutants and chemicals that are used around the house can all build up over time within your carpet. Pesticides, dirt and other germs and bacteria can be brought in by shoes or pets. Why risk having your family exposed to these harmful substances?
A carpet steam cleaner using non-toxic, environmentally friendly and family safe methods makes your home healthier and safer.
6. Improves Home Odors
Just as chemicals can settle in your carpet, odors from cooking, smoke or pet urine can linger in your carpet for years as well.
The right carpet cleaning method deep cleanses carpet fibers for a better chance of removing those stubborn odors.
Source: Legacy Carpet Cleaning