HAYSTACKID's Michael Sarlo to Present Women in eDiscovery Event
Press Release
•
May 4, 2016
HAYSTACKID is proud to announce Michael Sarlo's participation in this one-of-a-kind event on May 11 in San Diego, California.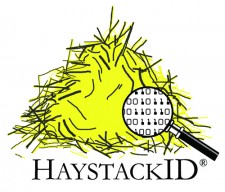 San Diego, CA , May 4, 2016 (Newswire.com) - International eDiscovery and digital forensics solutions provider Haystack Information Discovery ("HAYSTACKID") today announced that its Global Director of eDiscovery, Michael D. Sarlo, EnCE, RCA, CBE, CCLO, CCPA, will be presenting a Mobile Phone Forensics event for Women in eDiscovery. With a commitment to empowering women in eDiscovery, Women in eDiscovery (WiE), a nonprofit organization, will discuss mobile phone forensics and cell phone collection basics at Robbins, Geller, Rudman & Dowd, LLP from 12:00 p.m. to 1:00 p.m. on May 11, 2016, in San Diego, California.
Participants will learn the best practices of crafting data collection plans, hone their skills in spotting potential risks and problems ahead of the processes, and better-understand the critical rules involved in evidence governing for this type of ESI. WiE has committed to empowering women professionals in the eDiscovery and digital forensics industries, and this latest event will bring some of the most important matters in mobile device collections to light.
"There are few individuals as qualified as Michael to present an event such as this one," Kevin D. Glass, HAYSTACKID President and Chief Executive Officer, affirmed. "We here at HAYSTACKID are also proud to be a part of the WiE event, as this group has been prolific in its engaging and supporting of women in eDiscovery and digital forensics."

Kevin D. Glass, President & CEO
Mr. Sarlo has rapidly worked his way up from an entry-level staff member to a highly respected member of the global eDiscovery and digital forensics industry, bringing immense experience and knowledge to the table. His work as Global Director of eDiscovery at HAYSTACKID has been pivotal in the firm's international success.
With 25 chapters currently active and plenty more still to come, WiE hosts monthly and quarterly meetings for members who hail from legal and legal IT backgrounds. More information can be found through WiE's website, and individuals interested in attending this event are asked to RSVP at sandiego@womeninediscovery.org.
About HAYSTACKID
HAYSTACKID is an international eDiscovery and digital forensics solutions provider, with office locations throughout the country and in Europe. HAYSTACKID provides corporate customers and their counsel with cost predictability options that allow accurate budgeting and forecasting of their discovery expenses without the additional cost of software, hardware or implementation fees. HAYSTACKID is headquartered in Boston with offices in New York; Washington, D.C.; Chicago; Dallas; Houston; Los Angeles; San Diego; San Francisco; Beaverton, Oregon; Paris, France; and Frankfurt & Berlin, Germany.
HAYSTACKID was recently named one of the fastest-growing companies in the nation, ranking #67 overall on the 34th annual Inc. 5000 of the nation's fastest-growing private companies.
Press Contact
media@haystackid.com
877.9.HAYSTACK (877.942.9782)
About Women in eDiscovery
Women in eDiscovery (www.womeninediscovery.org) is an organization that brings together women around the world who are interested in technology related to the legal profession. Its goal is to provide opportunities for businesswomen to grow personally and professionally through leadership, education, networking support and recognition. Currently, there are more than 5,000 members and 27 chapters worldwide.
Contact: Amy Juers ​National Director of Marketing and Public Relations Women in eDiscovery pr@womeninediscovery.org ​651.450.9090
Source: HAYSTACKID