HAYSTACKID Announces Onboarding of Meg Trant as Vice President of Finance & Administration
Meg Trant joins HAYSTACKID as Vice President of Finance & Administration to support continued financial growth and refine administrative management practices.
Press Release
-
updated: Apr 3, 2017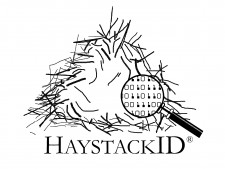 Boston, MA, April 3, 2017 (Newswire.com) - Haystack Information Discovery ("HAYSTACKID") today announced the onboarding of Meg Trant as its new acting Vice President of Finance & Administration. Due to the firm's exponential financial and operational growth throughout the past several years, the firm knew it needed a seasoned veteran who could support it in financial and administrative functions.
Ms. Trant has proven herself as a singular force in this regard, as she has a long and storied history of assisting entrepreneurial firms in their efforts to reach greater levels of growth. Her natural-born leadership skills and immense knowledge of finance and administration, including audit, budgeting, compliance, data security, and more, make her an invaluable asset to HAYSTACKID.
"As we continue to expand quickly, we knew we needed someone to provide extra support and leadership from the finance and administration perspectives," said Kevin D. Glass, HAYSTACKID President & Chief Executive Officer. "After the first conversation I had with Meg, I knew she was not just the right choice, but a guru who would have an immediate and powerful impact on our financial management and performance. I speak for the whole team when I say that I am elated to have her on board."
Ms. Trant will be applying her knowledge and experience of all things finance and administration to ensure HAYSTACKID remains on the right track toward realizing its key objectives and goals. She has a decade's worth of experience in improving financial and administrative management processes in both entrepreneurial and large corporate firms, and is a Northeastern University alum.
"We are lucky to have Meg on the team, as we know she is a sage when it comes to refining and improving financial management and administration in entrepreneurial environments," explained Jefferey T. Stevens, HAYSTACKID Chief Technology Officer. "She is going to be a major driving force that pushes us toward meeting and exceeding our financial objectives, and I am very excited to work closely with her. Welcome aboard, Meg."
As Vice President of Finance & Administration, Ms. Trant will be heavily involved in leading process improvement projects, overseeing the implementation of new policies and procedures, and executing other key initiatives meant to help HAYSTACKID reach even greater heights in the coming years.
The HAYSTACKID family welcomes Ms. Trant to the team.
About HAYSTACKID
HAYSTACKID is an international end-to-end eDiscovery and digital forensics services provider with offices throughout North America and Europe. The firm offers corporate counsel and law firm clientele best-in-breed solutions for data security, management, discovery, and governance needs.
Continuous innovation, exceptional client care, technology neutrality, and unmatched responsiveness have made HAYSTACKID a disruptive force in the marketplace. HAYSTACKID provides corporate counsel and law firms with cost predictability options that ensure accurate forecasting of discovery expenses, including those related to the collection, processing, analysis, and management of electronically stored information.
HAYSTACKID is headquartered in Boston with offices in Beaverton, Oregon; Chicago; Dallas; Denver; Houston; Los Angeles; New York; San Diego; San Francisco; Washington, D.C.; Toronto, Canada; Paris, France; and Frankfurt & Berlin, Germany.
Press Contact
pr@haystackid.com
877.9.HAYSTACK (877.924.9782)
www.haystackid.com
Source: HAYSTACKID
Share:
---
Categories: Business News, Business Technology, Corporate Communications
Tags: computer forensics, data hosting, eDiscovery, forensics, litigation
---