HAYSTACKID Announces kCura's Relativity Best in Service Designation
Thanks to product expertise and customer service excellence, kCura has designated HAYSTACKID as a Relativity Best in Service Partner.
Press Release
-
updated: May 23, 2017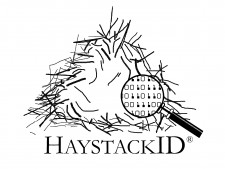 Boston, MA, May 23, 2017 (Newswire.com) - Haystack Information Discovery ("HAYSTACKID") today announced that it has earned kCura's Relativity Best in Service designation, which recognizes Relativity Authorized Partners who provide an exceptional Relativity experience for end users.
"We are honored to be recognized as a Relativity Best in Service partner, and commit to maintaining this distinction for years to come," said HAYSTACKID President and Chief Executive Officer Kevin D. Glass. "Our development team has been a consistent source of strategic differentiation and value for our clients. This recognition from kCura complements the skill with which our talented staff innovates and performs on a daily basis, and I am proud of my team for this esteemed commendation."  
In addition to boasting a strong track record by way of general user experiences in Relativity, HAYSTACKID has created several proprietary tools that effectively reduce setbacks and improve efficiency in certain projects. This includes the highly popular mobile phone forensics tool Cellebrite Integrator v. 2.0. This innovative mobile device review solution opens the doors for accurate review and production.
"The Best in Service distinction is one we are truly proud of as a company," HAYSTACKID Chief Technology Officer, Jefferey Stevens explained. "A combination of stellar work among our development team, consistent collaboration with clientele, and strong partnership with the good people at kCura yielded some incredible tools, including our proprietary eCTD Module and Cellebrite Integrator. We look forward to continuing our work with Relativity and appreciate this distinction."
Through a voluntary audit, Relativity Best in Service partners demonstrate their expertise and experience hosting projects in Relativity. kCura evaluates these partners' individual data centers in three areas: technical infrastructure, customer service, and product expertise. Additionally, Best in Service partners meet a set of requirements for their duration as a hosting partner, size of Relativity installations, and core Relativity certifications.
"HAYSTACKID earned the Relativity Best in Service designation by demonstrating outstanding customer service and executing best practices with our software," said George Orr, vice president of customer success and support at kCura. "We're excited to recognize their commitment to high standards in delivering value to their customers."
About HAYSTACKID
HAYSTACKID is an international end-to-end eDiscovery and digital forensics services provider with offices throughout North America and Europe. The firm offers corporate counsel and law firm clientele best-in-breed solutions for data security, management, discovery, and governance needs.
Continuous innovation, exceptional client care, technology neutrality, and unmatched responsiveness have made HAYSTACKID a disruptive force in the marketplace. The firm provides corporate counsel and law firms with cost predictability options that ensure accurate forecasting of discovery expenses, including those related to the collection, processing, analysis, and management of electronically stored information.
HAYSTACKID is headquartered in Boston with offices in Beaverton, Oregon; Chicago; Dallas; Denver; Houston; Los Angeles; New York; San Diego; San Francisco; Washington, D.C.; Toronto, Canada; Paris, France; and Frankfurt & Berlin, Germany.
Press Contact
pr@haystackid.com
877.9.HAYSTACK (877.924.9782)
www.haystackid.com
About kCura
kCura are the developers of Relativity, an e-discovery platform used by more than 12,000 organizations to manage large volumes of data and quickly identify key issues during litigation, internal investigations, and compliance projects. Relativity has over 150,000 active users in 40+ countries from organizations including the U.S. Department of Justice, more than 70 Fortune 100 companies, and more than 195 of the Am Law 200. Corporations, law firms, and government agencies use Relativity on-premises, in the cloud, or as a hybrid platform — with hosted, on-demand solutions available through a global network of partners. As a platform, Relativity also allows developers to design, build, and integrate applications that extend its functionality.  kCura has been named one of Chicago's Top Workplaces by the Chicago Tribune for six consecutive years and received the CityLIGHTS Lighthouse Award from the Illinois Technology Association in 2016. Please contact kCura at sales@kcura.com or visit http://www.kcura.com for more information.
Source: HAYSTACKID
Share:
---
Categories: Legal Services, Database Management Systems, Law Firms
Tags: computer forensics, data hosting, eDiscovery, forensics, litigation
---