HawkEye 360 Strengthens Advisory Board With Two New Members
Admiral James "Sandy" Winnefeld and Mr. Doug Loverro bring extensive aerospace and defense experience
Press Release
-
updated: Mar 20, 2019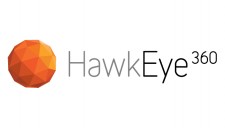 HERNDON, Va., March 20, 2019 (Newswire.com) - HawkEye 360 Inc. today announced that Admiral James A. "Sandy" Winnefeld, Jr., the former United States Vice Chairman of the Joint Chiefs of Staff, and Mr. Douglas Loverro, former United States Deputy Assistant Secretary of Defense for Space Policy, have joined its advisory board. Together, Admiral Winnefeld and Mr. Loverro bring extensive experience working for the United States government in the aerospace and defense markets.
"We are extremely honored to have Sandy and Doug join the HawkEye 360 team as advisory board members," said HawkEye 360 Chief Executive Officer John Serafini. "Both have an extensive list of accomplishments and invaluable knowledge that will help guide HawkEye 360 as we continue to grow."
Admiral Winnefeld brings 37 years of experience in the United States Navy to the HawkEye 360 Advisory Board. During his time in the service, Admiral Winnefeld instructed at the Navy Fighter Weapons School and served as a senior aide-de-camp to General Colin L. Powell, among other accomplishments. He also served as the ninth Vice Chairman of the Joint Chiefs of Staff until 2015—the nation's second highest ranking military officer.
"HawkEye 360 provides the exact type of intense, high-speed innovation needed to help industry and security partners remain competitive in a highly dynamic world," Admiral Winnefeld said. "I feel privileged to have joined this remarkable team as an adviser."
Mr. Loverro joins the HawkEye 360 Advisory Board with almost 45 years of government service and extensive experience in space for the Department of Defense. From 2013 to 2017, Mr. Loverro served as the Deputy Assistant Secretary of Defense for Space Policy, before which he was the Executive Director for the Air Force Space Command's Space and Missile Systems Center. He is currently the president of Loverro Consulting, LLC.
HawkEye 360 uses satellites that fly in a commercially unique formation to independently pinpoint the geographical origin of a wide range of radio frequency (RF) signals. This proprietary source of data enables HawkEye 360 to locate and analyze previously undetected activity, providing new insights for maritime, emergency response, and spectrum analysis applications.
More information about HawkEye 360 can be found at www.he360.com.
About HawkEye 360
HawkEye 360 is a Radio Frequency (RF) data analytics company. We operate a first-of-its-kind commercial satellite constellation to identify, process, and geolocate a broad set of RF signals. We extract value from this unique data through proprietary algorithms, fusing it with other sources to create powerful analytical products that solve hard challenges for our global customers. Our products include maritime domain awareness and spectrum mapping and monitoring; our customers include a wide range of commercial, government and international entities.
Media Contact:
Adam Bennett
Product Marketing Director
adam@he360.com
+1 (571) 203-0360
Source: HawkEye 360
Share:
---
Categories: Space Technology
Tags: Analytics, Geospatial, GIS, HawkEye 360, Radio Frequency, RF, Small Satellites
---