Guardly Launches ASAP Program: Disruptive Innovation Tests Mobile Situational Awareness Apps in Customers' Own Enterprise Environment
Press Release
•
Jun 14, 2016
Guardly, a leading developer of safety and security mobile alerting solutions for the enterprise using location-based technology apps, debuts the Active Situational Awareness Pilot (ASAP) program. This advanced disruptive technology allows customers to conduct a cost-conscious month-long trial of the Guardly Enterprise platform within their own enterprise environment, with their own participants and protocols allowing them to select and test the use cases that matter most to their enterprise.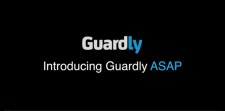 Toronto, Ontario, June 14, 2016 (Newswire.com) - ​​​​​​​​​​​​Guardly CEO, Rob Moffat, introduced its newest offering today, the Active Situational Awareness Pilot (ASAP) program. Workplace health and safety situations are typically random and unpredictable events ranging from mundane incidents to extreme catastrophic events. Given that 2.6 billion users, or one-third of the global population are projected to own a smart phone by 2017,i it seems natural that actionable knowledge in any employee health and safety situation would be swiftly and seamlessly communicated. Mobile alerting apps were created for emergency management. Clearly, it is also valuable and capable of managing time and resource deployments, especially enterprise efforts that demand situational awareness, immediate response and recur frequently in the course of daily operations.
The Active Situational Awareness Pilot (ASAP) program is a solution-driven pilot demonstration of Guardly Enterprise, a suite of command center software and integrated mobile apps. Operating within the customer's own enterprise environment, the customer envisions the scenario and Guardly will help test and validate the use case. This advanced mobile situational awareness platform incorporates voice alerts, customizable alert types and geofence-defined alerts utilizing Guardly's patented beacon-based Indoor Positioning System (IPS), Guardly Command, Guardly Mobile, and Guardly API.
This kind of disruptive technology is innovative, game changing and scalable for enterprise operations wherever they are situated throughout the world.
With disruptive technology, widespread adoption of innovative mobile emergency apps like those developed by Guardly takes time. Guardly CEO Rob Moffat understands, "People have to be invested and engaged in the program to get a true sense of how it works. That's why we conceived ASAP. It helps define what use cases matter most to their enterprise and lets them test and validate those cases."
With the ASAP program, a customer operates the Guardly platform within their own enterprise environment for approximately 30 days, using test scenarios that they define. It takes about five days to setup the engagement infrastructure and train users. Two weeks of actual hands-on efforts follow as the client security and operations team issues test alerts and runs the system through its paces thoroughly within the designated test group. During the final week of the trial, feedback and final observations are collected and comments assessed within the test group.
Luke Slan, Guardly Director of Sales regards ASAP as an innovative way to introduce emerging disruptive technology to multinationals, property managers and any enterprises with large campuses. Slan says, "The customer can see add more and more types of alerts after the pilot, after testing with ASAP. There is a minimal fee to get your enterprise into the system and use our technology to do real-time trials to really understand the requirements for mobile situational awareness within your enterprise."
Moffat says this kind of disruptive technology is innovative, game changing and scalable for enterprise operations wherever they are situated throughout the world. He reminds us while location based alerting for enterprise might be a new and formidable concept today, so too was the idea of cloud based computing not too long ago. The Guardly software platform and its situational awareness apps make end-to-end mobile alerting simple to monitor and deploy.
# # #
About Guardly
Guardly designs and provides mobile crisis communication solutions to help enterprise security teams prepare for and respond to threats against people, facilities, and key assets they protect using location based alerting. Guardly's innovative disruptive technologies include mobile safety applications, indoor positioning system and mass notification capabilities that improve situational awareness by providing real-time indoor positioning / GPS data, caller identity and the nature of an incident — data not commonly available to security operators.
Guardly Indoor Positioning System (IPS) integrates Bluetooth Low Energy (BLE) beacons within its indoor positioning framework and is supported on Android smartphones, Apple IOS and BlackBerry 10 devices. Guardly Command™ manages inbound and outbound alerts and is helps security operations locate, manage and communicate with users around the world. Guardly Mobile delivers an end-to-end mobile experience for customers and is compatible for Android, Apple iOS and BlackBerry 10 devices. Guardly API integrates with other systems to provide location based authentication to traditional alerts and tickets.
Guardly solutions are well suited for security, operations, concierge and property management where large masses of people regularly congregate in high-rise towers, shopping centres, airports, garages, healthcare facilities, hospitality resorts, mixed-use complexes, and government buildings. Toronto-based Guardly is committed to improving emergency response and location based communication. Know More NOW.
Contact Info
Guardly Corporation
20 Maud Street, Suite 400
Toronto, Ontario M5V 2M5
CANADA
For more information:
Luke Slan, Director of Sales
(844) 482-7359 toll-free
sales(at)guardly.com
("Smartphone statistics and facts" - Statista.com)
Source: ​​​​​​​​​​​​Guardly
Related Media
Tags
Related Files