Growing Number of Small Businesses Seek Alternative Working Capital Sources
Press Release
•
Nov 10, 2022
A new Viva report shows 57 percent now applying for business loan alternatives, a two-point year-on-year increase.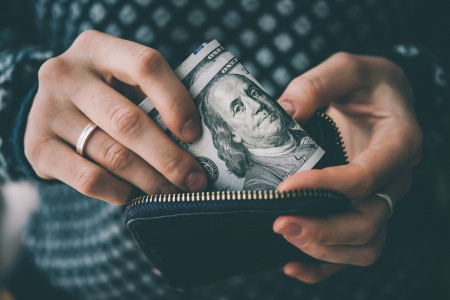 EL PASO, Texas, November 10, 2022 (Newswire.com) - Leading invoice factoring company Viva Capital says the percentage of business owners applying for traditional business loans is shrinking. Whereas 49 percent of those who required capital three years ago applied for a business loan, just 45 percent opted for traditional loans two years ago, and only 43 percent did in the last reporting year. Viva's latest report, "8 Working Capital Sources for Your Business," which digs into the details and solutions, is live now on VivaCF.net.
The shift to alternative working capital sources is tied closely to approval rates. The likelihood of getting approved for a loan, line of credit, or cash advance has plummeted for the second year straight per the Small Business Credit Survey. Only 68 percent receive funding, down from 76 percent and 83 percent in the two prior years.
"Approval rates only tell part of the picture," explains Armando Armendariz, Director of Business Development and Partner of Viva Capital. "What we typically see in this type of economic environment is that, even when businesses do get approved, they don't receive the level of funding they need. There are still funding shortfalls. Because of this, many business owners don't even bother to apply for funding despite needing capital."
Armendariz's sentiments are echoed in the Small Business Credit Survey, which shows only 42 percent of businesses have their funding needs met. This is down from 47 percent and 49 percent in the prior reporting years.
The Viva report offers pros and cons on options ranging from venture capital to SBA options and invoice factoring, providing insights into commonly overlooked working capital sources. Venture capital, for example, can work for businesses primed for rapid growth, though owners should be mindful of the partners they select to avoid having to give up board seats. Invoice factoring can provide instant funding for most organizations, though it's geared toward businesses that generate B2B invoices and have fiscally strong clients.
"The key takeaway is that there are working capital solutions for businesses of all types," Armendariz says. "Businesses don't need to shortchange their growth just to get by today."
Those interested in learning more about invoice factoring and other working capital sources are encouraged to request a complimentary consultation at VivaCF.net.
ABOUT VIVA
Founded in 1999, Viva helps B2B businesses of all types accelerate cash flow through specialized funding solutions like factoring, accounts receivable financing, and asset-based lending. Their simple qualification process makes it easy for small and mid-sized companies to get vital funding despite lack of credit or time in business. Additional information is available at VivaCF.net.
PRESS CONTACT
Armando Armendariz
915-615-6664
Source: Viva Capital Funding