Gregory J. Pepe Presents on Use of Alternative Dispute Resolution in Complex Healthcare Disputes
Press Release
-
May 18, 2016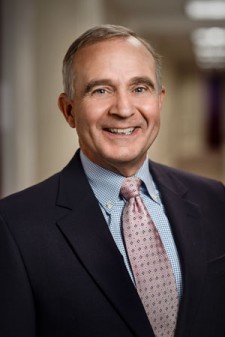 New Haven, Connecticut, May 18, 2016 (Newswire.com) - Gregory J. Pepe, a founding principal with the law firm of Neubert, Pepe & Monteith, P.C., will present at the Massachusetts Bar Association's 2016 Annual Health Law Symposium this week. Attorney Pepe joins Attorneys Merriann Panarella, Conna Weiner and Patrick Sheehan in a panel presentation of the "Update on ABA Position on Long Term Care Arbitration and Related Issues and Trends in the use of ADR in Complex Healthcare Disputes: Consumer Class Actions and Payor-Provider."
The primary settings to be discussed are consumer protection and payor-provider disputes when the insurance company is the defendant. The use of mediation, arbitration, and other potential dispute resolution modalities will be reviewed in context of frequency of use, settlement rates, definition of success and selection of neutrals.
Attorney Pepe practices in the areas of healthcare law, alternative dispute resolution, commercial finance and general business law. He advises a number of state and private medical societies regarding physician practice management issues within the context of organized medicine and managed care. Attorney Pepe also represents numerous physician groups, including large integrated practices, IPAs, PHOs, and others involved in healthcare law issues. The emergence of large healthcare provider groups and networks presages large and complex arbitrations when the parties have disputes. Within the arena of dispute resolution and mediation Attorney Pepe assumes the patient/provider perspective and works as an advocate for the patient or provider.
About Neubert, Pepe & Monteith
Neubert, Pepe & Monteith, P.C. is a general practice law firm located in New Haven, Connecticut with offices in Fairfield, Connecticut and White Plains, New York (www.npmlaw.com). Neubert, Pepe & Monteith's practice areas include Alternative Dispute Resolution & Mediation, Bankruptcy & Creditor Rights, Commercial Finance & Banking, Commercial Litigation, Construction Law & Design Professionals Liability, Corporate & Business Transactions, Employment & Labor Law, Healthcare Law, Medical Malpractice & Hospital Liability Defense, Professional Malpractice & Liability Defense, Real Estate, and Taxation, Trusts & Estates.
Source: Neubert, Pepe & Monteith, P.C.
---
Categories: Healthcare, Legal Services, Law News
Tags: ADR, Alternative Dispute Resolution, Greg Pepe, healthcare law, New Haven healthcare lawyer
---