Grad Student Fellows Prime Pump for 2019 Startup Funding
Press Release
•
updated: Mar 13, 2019
Keiretsu Forum invited 20 graduate MBA and law students to become angel investing due diligence fellows. It is the only program of its kind in the region.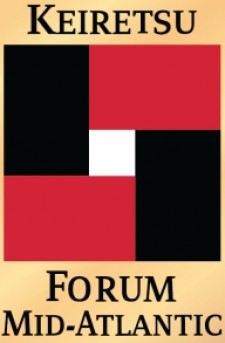 PHILADELPHIA, March 13, 2019 (Newswire.com) - Keiretsu Forum Mid-Atlantic welcomes the 2019 Due Diligence Fellows. This class of twenty (20) graduate students represent the University of Pennsylvania School of Law, University of Pennsylvania Wharton School of Business, Drexel University Kline School of Law, the Cottrell Entrepreneurial Leadership Center at West Chester University, Icahn School of Medicine at Mount Sinai and Columbia University.
Keiretsu Forum is a global network of accredited angel investors. Pitchbook released their 2018 Annual Global League Tables last week and Keiretsu Forum was highlighted as the No. 1 most active investment firm in early-stage deals. Also, Keiretsu Forum was ranked No. 10 most active for late-stage deals. With the leadership and collaboration of Keiretsu Forum members, this year is positioned to be a hallmark year for angel investment.
The Due Diligence Fellowship Program, which is the first program of its type to be established, recruits law and MBA students to engage in a startup's due diligence evaluation and reporting. The fellows attend monthly Screening and Forum meetings, where they observe the entrepreneurs' presentations and participate in mind-share discussions with the chapter's angel investor members. Over the coming weeks, the fellows will work with members to complete the pre-investment due diligence process. The program creates mutually beneficial relationships between students, investors and entrepreneurs.
According to 2018 Due Diligence Fellow Seth Shiner, "The opportunity to gain real-world experience working with angel investors and entrepreneurs was extremely valuable. I got firsthand experience working with seasoned angel investors in how they analyze potential investments, the vetting process of entrepreneurs and how investments/deals are dissected during mindshare. There is no other internship or fellowship like it."
Keiretsu Forum Mid-Atlantic is part of Keiretsu Forum, the world's largest and most active investment community of early-stage angel investors. Founded in California in 2000, Keiretsu Forum now includes 55 chapters on four continents. For more information about Keiretsu Forum Mid-Atlantic, visit Keiretsuforum-midatlantic.com.
Source: Keiretsu Forum Mid-Atlantic
Related Media