Gopackup Inc. Now Offering Volunteer and Ecotourism Tours
Press Release
-
updated: Aug 29, 2017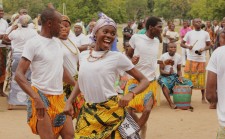 SANTA CLARA, Calif., August 29, 2017 (Newswire.com) - Traveling to volunteer for local communities has never been easier or more innovative, connecting directly with locals that offer these tours. Whether it is for school credit, an addition to the resume, or simply out of the goodness of one's heart, Gopackup Inc. has many tours on its website — not only for those who want to volunteer but for those that want a different volunteer experience. Gopackup Inc. also offers ecotourism tours, where one can travel guilt-free because the tour/tour guide works with the local people to keep harmony in the local environment and/or lifestyle. Gopackup is all about localized tour experiences that one cannot find anywhere else. Here are just a few of the unique volunteer and ecotourism experiences that Gopackup has on their website:
1. Travel Alongside an Ecotourism Activist in Brunei
Brunei is an extraordinary destination for ecotourism with its untouched rainforest, local communities and unique flora and fauna. While ecotourism in Brunei caters to the travelers, it also ensures that the environment remains in good, sustainable condition. Unfortunately, the introduction of tourists to Borneo coincided with the decline of many native animals and plants.
Leslie, a Gopackup Inc. tour guide, is a pioneer in Brunei for community-based tourism, with a focus on ecotourism projects that serve to promote awareness and cultivate sustainability — environmentally, socially, culturally and economically. He created Sumbiling Eco Village (SEV), which is an accommodation for tourists that coexists with nature for a unique and Eco-friendly living experience. SEV mission is to create a positive effect on the environment in Brunei and minimize the impacts of ecological effects from tourism. One way SEV does this is through its tours because they provide Brunei's villagers with the means of earning an income while bringing new value to environmental conservation.
Right now, Gopackup Inc. offers an ecotourism tour with Leslie to discover the rainforest with the help of experienced and knowledgeable locals and a team with more than 10 years experience. Thousands of travelers have already enjoyed this tour that brings them close to nature in a manner consistent with local ways of life.
2. Help Wanted: Looking For a Panda Caregiver in China
The China Giant Panda Conservation and Research Center for the Giant Panda (CCRCGP) is currently the nation's largest panda base. This volunteer activity offers a unique opportunity to get close to the giant pandas and learn better ways to protect this endangered species.
As a volunteer, basic daily activities include cleaning the panda housing and living area, preparing food for the pandas, and feeding them. In addition, volunteers are able to visit the park for free and learn about the panda habitat and current health research done by the CCRCGP.
3. Clinical assistant and teaching volunteer in Ghana
This tour is perfect for students pursuing work in the medical field for rural communities, or for anyone simply looking to do a variety of volunteer service. This three week trip in Ghana includes visiting hospitals, assisting at primary schools, and helping out at orphanage homes. One of the hospitals that volunteers will be able to work at, the Ho Municipal Hospital, is gradually becoming a first choice health institution due to its renovations and increase in service quality and efficiency. As a result, the hospital has become a symbol of hope for the surrounding community.
In addition to these volunteer opportunities, there are a variety of other projects participants can work on, such as building toilets, clean water sources, and schools. While this trip is mainly service and philanthropy based, participants will also get a chance to visit various famous attractions within their vicinity, adding an educational element to their tour.
In the traveling industry, there can be times where tourism hurts more than helps a community. Gopackup Inc. believes in being conscious of how traveling impacts a place and its people. For this reason, Gopackup enjoys promoting tours that support local communities and the environment and lets travelers experience the local ways of life.
Source: Gopackup
Share:
---
Categories: Non Profit, Travel, Internet
Tags: lifestyle, local, local guide, nature, non profit, social entrepreneur, tours, travel, travelers, volunteer
---