Gold IRA Investment Veteran Joins Cayman Financial Review
Press Release
•
Jun 1, 2023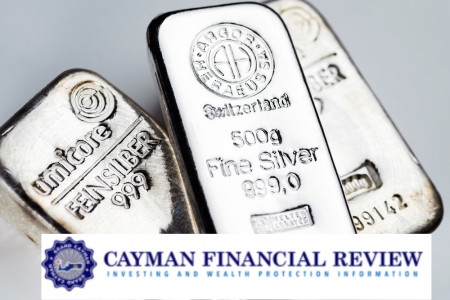 WESTON, Fla., June 1, 2023 (Newswire.com) - Long-time financial publisher Tim Schmidt has joined Cayman Financial Review, a web-only publication that covers finance, global market conditions, and alternative investments. Schmidt founded IRAInvesting.com in 2012 and primarily covers retirement investments.
As first announced at Business Insider, the move allows Cayman Financial Review to grow its retirement investing content with the addition of the often-in-the-media Schmidt, who is an advocate of gold IRA investments.
"I'm thrilled to join the team at Cayman Financial and help create more awareness to Americans looking to protect their retirement accounts from inflation and turbulent markets," commented Schmidt.
Schmidt started his popular website, IRAInvesting.com, back in 2012 and has been publishing educational content on various retirement strategies ever since. As an investor in a precious metals IRA himself, he shared a video overview of the entire process he went through when he did his own gold IRA rollover. The video and subsequent content were what pushed Cayman Financial to seek out Schmidt, whose video has garnered tens of thousands of views in a short period of time.
"Tim speaks from experience in the field of not only investing, but growing and scaling businesses as well," said Arthur Karter, founder of Cayman Financial Review, which was founded in the Cayman Islands but now calls South Florida its home base for operations.
"His eyes are focused on retirement, and as a high net worth individual who has a lot to lose if there is a market crash, there is no better face of our team that I can think of to help us connect with similar individuals looking to protect their investments and keep their retirement goals on track," added Karter.
Schmidt will officially hold the title of VP Business Development but will also have roles in marketing, publishing, and handling media inquiries.
For more information, visit https://www.CaymanFinancialReview.com or contact the company's Press Contact.
Source: Cayman Financial Review
Related Media