Go Gadgets Electronics Repair Lives Up to Their Reputation for Having the Lowest Prices in Las Vegas
Press Release
•
Nov 13, 2015
Go Gadgets Electronic Repair Center has proven to be a staple in the Las Vegas valley as the #1 phone repair, computer repair, game system repair and electronics repair store in general. Their professional team has been providing excellent service in the Las Vegas valley for over 5 years now.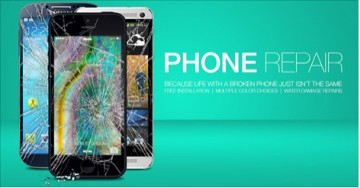 Las Vegas, NV, November 13, 2015 (Newswire.com) - Go Gadgets Electronics Repair Center provides service for Iphones, Samsung Phones, Galaxy Phones, LG Phones, PC computers, MAC computers, Xbox's, Playstation's and much more.

Go Gadgets Electronic Repair has excellent customer satisfaction and reviews on web pages like Yelp and Google. One Customer was quoted saying: "Thank you guys for fixing my iPhone. My phone looks great. This is the second time I have had my iPhone fixed. Very nice service. I really recommend it. Plus it is super fast service, I got my phone fixed in less than an hour. Very happy with the service I got from Go Gadgets. Thanks again." Another Customer said: "my phone cracked once again and they fixed so fast!! I don't know if you'll see my other review about this place but nothing has changed, they gave me an awesome deal to fix my iPhone 6+ screen. Everything works perfectly now and I couldn't be more happy. It called other stores to see if their price was lower but this place definitely have the cheapest price in town. I literally called all over. Everyone was friendly and was very helpful. I got in and out of that place within the hr, they were fast but accurate. Everything works great on it and they told me that I have a warranty on it so if it goes out, I can come back within two weeks. I definitely recommend anyone to go there if there's something wrong with their phones because if anyone can do it, I'm pretty sure they can do it."
Fast repair...fixed while we waited. Nice friendly service. Will definitely use them again.

Shannon, Kellogg-De La Torre

All of the reviews on Go Gadgets seem to have similar comments for Iphone repair and other phone repair services. We spoke with one of the owners at Go Gadgets and he said:
"Customer Service is the most important part of our business. We fix and repair phones and other electronics but I would like to think we are in the customer satisfaction business more than the phone repair business"
-Miguel Rodriguez

After hearing such wonderful reviews about this local phone repair company we decided to try them out ourselves. We took one of our old Iphones that had a broken screen and brought it to Go Gadgets. The staff was extremely friendly and helpful as soon as we walked in the door. We told them that we needed our phone fixed, they looked at the phone and told us it would take them 30 minutes for the phone repair. We went across the street to eat, came back in 25 minutes and our phone had already been repaired. The experience was quick, easy and low cost. We would definitely recommend Go Gadgets to anyone who is looking for phone or electronic repair.

-For more information on Go Gadgets Repair Center visit www.gogadgetslv.com or call 702-202-9506 ​
Related Media
Tags
Additional Links