Global KYC, Compliance and Anti-Fraud Technology Provider 4Stop Launches Phase Three Product Enhancement for World-Class KYC Implementation and Management.
Press Release
-
updated: Oct 17, 2018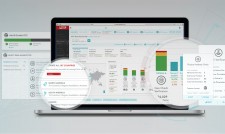 COLOGNE, Germany, October 17, 2018 (Newswire.com) - 4Stop ("FourStop GmbH") announces that it has completed and is now live with the third phase of their product enhancement. This development focused on expanding the functionality and optimising the user experience surrounding KYC implementation and management. Ensuring KYC is enabled, monitored and managed globally in the most simplistic and streamlined manner possible with minimal manual intervention required on businesses.
The new KYC data source hub allows businesses to effortlessly manage their KYC requirements, KYC implementation, performing KYC, and KYC driven data simulation reports, all from a simple-to-use interface.
Staying abreast of KYC globally or by per localised region used to come with an array of cumbersome and time-consuming integrations. The ever-evolving regulatory landscape also brings inefficiencies for businesses to manage their KYC for compliance. Now with the 4Stop's KYC data source hub, businesses can be fully KYC compliant to begin transacting within a new or current market region within just a few clicks. 
The 4Stop's KYC data source hub is home to hundreds of premium global data sources, with the 4Stop development team aggregating data and APIs on a daily, weekly and monthly basis. Enabling a KYC data source was built for the utmost intuitive nature through a guided step-by-step interface. Businesses simply selecting the KYC to enable, merchant(s) to be activated for, the countries it should be active in, configure their cost-saving cascading verification logic and wherein the customer journey it should perform. All with the flexibility to deploy the KYC in real-time or on a scheduled release. 
"Data aggregation is key to the future of risk management. It is our focus at 4Stop to provide businesses with a true all-in-one global solution that effortlessly manages global KYC requirements and fraud prevention processes in a fully automated manner, through just a single API integration," states Ingo Ernst, CEO, 4Stop. 
Monitoring overall data source performance also received an enhancement during this phase that included the development of a KYC performance reporting dashboard that articulates granular details on activated KYC within a holistic view and deep-dive data source specific reports including; volume, history, approval, warning and rejected rates, associated rule performance, cascading verification performance. Paired with the ability to review data through an interactive global KYC performance module and/or apply filters specific to merchants, countries, customer touchpoints, payment methods and/or channels. Users have full control over the data that is displayed to optimise and accelerate their review process.
"We are continually evolving our technology to provide the absolute best-in-class KYC, compliance and fraud prevention solution. We are excited to be launching our enhancement releases in a very timely manner and greatly look forward to our continued technology evolution," adds Ingo Ernst, CEO 4Stop.
Upcoming 4Stop product technology enhancements will include; overall user experience design, technology enhancements within data science analytic reporting and implementing leading monitoring capabilities including behaviour and machine learning. 
For more information or to schedule a personlised demo of the KYC data source hub please visit 4Stop at www.4stop.com or email sales@4stop.com.
​
Media contact: marketing@4stop.com
Source: Fourstop GmbH
---
Categories: Risk Management, Business Technology
Tags: authentication, digital identities, e-commerce, fintech, know your customer, KYC, payments, regtech, risk management, verification
---