GastricSleeve.org Launches Discount Vertical Sleeve Surgery Packages for Mexico
Press Release
•
updated: Jan 20, 2016
The Plano, Texas based company announced enhanced and discounted packages for weight loss surgery in Mexico.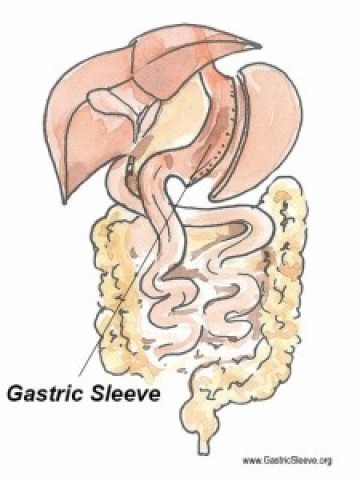 Plano, TX, January 20, 2016 (Newswire.com) - ​​Gastric Sleeve Organization has introduced revamped weight loss surgery programs for sleeve gastrectomy in Tijuana, Cancun, Guadalajara and other major Mexican cities.
"Our package prices for gastric sleeve in Cancun, TJ and Guadalajara are almost 60-70% lower than self-pay weight loss surgery costs in the US. And no compromises are made on quality. In fact, most of our clients find the hospitals in Mexico as good as the ones back home in the US, if not better," said an official spokesman of the company.
Part of the US-based Med. Tourism Co., LLC which has helped thousands of people say goodbye to obesity, Gastric Sleeve Org. offers all-inclusive, value-for-money packages that allow individuals to get back their health without breaking the bank.
The spokesman also pointed out the dismal worldwide obesity statistics provided by the World Health Organization (WHO). With over 1.9 billion overweight adults, of whom nearly 600 million are obese, the popularity of weight loss surgeries continues to soar. In countries like the United States and Canada, often times the procedures are considered elective in nature and not covered by insurance. Self-pay weight loss surgeries in these countries can be mighty expensive. However, cheaper weight loss surgery in Mexico makes it possible for them to regain their health.
The company's packages include surgeon and his team's fee, anesthesia charges, as well as hospital stay. Complimentary ground transportation and language assistance are other inclusions. Gastric Sleeve Organization also gives its clients complete pre- and post-op nutrition assistance under the guidance of a US-registered dietitian.
It has a well-researched knowledge-base covering diverse topics related to weight loss surgery and also organizes online seminars regularly for the benefit of its clients. It also gives its clients a platform to share their experiences and clear doubts by giving them gratis access to an online Mexico Weight Loss Surgery Group moderated by bariatric experts.
The case managers assigned to every client ensure all queries are answered as soon as possible. The destination managers make sure clients have a hassle-free stay. As pointed out by Cory Hubbs, who had engaged the services of Gastric Sleeve Org. for his surgery - "Flying in the morning of my surgery became sketchy as the original plane had a mechanical malfunction causing a delay. The team was fantastic and moved the schedule about to accommodate my lost time."
In addition to Mexico, the company also offers gastric sleeve in Las Vegas, Nevada and New Delhi, India.
For more information, fill in the contact form on the website.
Related Media
Tags
Additional Links