Gastric Sleeve Org Announces Discounted VSG Packages for Tijuana
The bariatric surgery facilitator in Tijuana, Mexico announces attractive discounted packages for medical tourists to make affordable and safe VSG a reality.
Press Release
-
updated: Sep 5, 2017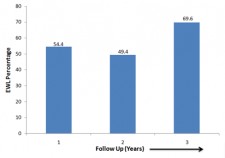 DALLAS, September 5, 2017 (Newswire.com) - According to the National Health and Nutrition Examination Survey (NHANES), over 33 percent of Americans are suffering from obesity.
This alarming statistic is a cause of concern and action. Medical practitioners and physicians have developed a wide array of bariatric procedures (weight loss surgeries) to help people manage their health and take charge of their destinies so that they can enjoy a happier, healthier lifestyle. Gastric Sleeve in Tijuana, Mexico is one of these procedures and worth looking into.
What is VSG (Vertical Sleeve Gastrectomy)?
An advanced bariatric procedure, VSG works on the principle of removing almost 80 percent of the stomach to make patients feel fuller on eating lesser than usual and thus controls their weight.
Some advantages of this procedure that make it highly attractive include:
Reduces stomach capacity but allows it to function normally
Eliminates the part of stomach that produces Ghrelin, the hunger-stimulating hormone
No foreign body is introduced, unlike lap band surgery
Laparoscopic gastric sleeve in Mexico is offered, which is minimally invasive and helps in quicker recovery
An effective option for people worried about the high risks involved with intestinal bypass surgeries
Things to remember:
Since the procedure involves removing part of the stomach; it is not reversible
Soft calories like ice cream, milk shakes, etc. can slip into the pouch which may make patients regain weight so dietary precautions and exercising regularly is advised
Higher BMI people may need a second stage operation so all options should be discussed with a trusted medical practitioner beforehand
Why Tijuana, Mexico for VSG?
Transformative and life-altering procedures like gastric sleeve VSG are often associated with a high price tag that discourages patients in need of medical care and forces them to lead a dissatisfying life.
The solution lies south of the U.S.-Mexico border. Some reasons that make Tijuana a favorite for medical tourists are:
Its location just across the border from San Diego significantly cuts down on travel costs
Due to lower costs of living, medical costs are also lower, in some cases less than half of the prices in the U.S. and Canada
The readily available and highly experienced medical staff and doctors make the procedures safe and reliable
The friendly and bilingual staff at the clinics makes the stay highly convenient
The clinics and hospitals are well-equipped with state-of-the-art facilities and the latest technology
Being a major city of Mexico, the city is full of wonderful sights to explore and is full of things to do while in recuperation from the surgery
Why Gastric Sleeve Org?
For all medical tourists looking towards Tijuana for VSG, Gastric Sleeve Org is the one-stop destination making their medical trip a success
A free quote is available on the website helping medical tourists get an overview of the financial requirements so they can plan their trip accordingly
Excellent after-care and post-op checkups make the recovery smooth
A U.S.-registered nutritionist also gives helpful and personalized diet tips to help the patients maintain the weight loss incurred by the surgery without denying the patients sustenance
Reviews of gastric sleeve in Mexico from previous clients are available on the website and speak highly of the services provided
The organization does the research for its patients and makes all appointments and arrangements to make the process stress-free
Accommodation assistance is also provided which makes the stay in Mexico a memorable experience free of last minute hotel search and check-ins
The Offer
Attractive packages offered by Gastric Sleeve Org include but are not limited to free hotel stay, concierge service, follow-up consultations with the doctor and a destination manager to help with any paperwork or in navigating the process once the patient arrives.
The latest addition to this list of enticing offers is the inclusion of discounted prices for weight loss surgery patients.
Gastric Sleeve package prices have been lowered from $4,500 to $3,995 (U.S. dollars). The aforementioned packages include a plethora of complimentary services and are a steal at the prices of the same procedures in the U.S. or Canada.
This is a wonderful opportunity for medical tourists looking forward to receive affordable bariatric care in Mexico.
Source: Gastric Sleeve Org
Share:
---
Categories: Healthcare and Medical News
Tags: gastric sleeeve bariatric surgery in mexico, mexico, sleeve gastrectomy tj mexico, vertical sleeve gastrectomy in mexico tijuana, vertical sleeve tijuana, vsg in mexico, vsg tijuana mexico
---