Future-Proofing Generative Music: Global Copyright Exchange (GCX) Unveils New Clean Catalog for Ethical AI Training
Press Release
•
Jun 27, 2023
Ideal for text-to-music, GCX's huge data set is 100% cleared, culturally diverse, and ready to train the next generation of generative music AI.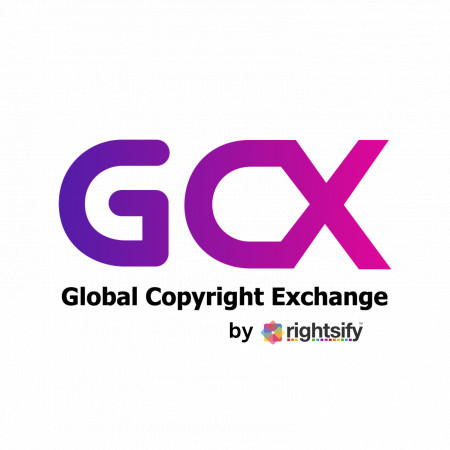 PASADENA, Calif., June 27, 2023 (Newswire.com) - For AI to do right by the music, it needs to be trained on datasets that honor copyrights. Yet most existing datasets have unclear provenance, mixing copyright-free and copyrighted music and overemphasizing certain geographical regions and genres.
GCX, a new subsidiary of music licensing agency Rightsify, has created the world's largest ready-to-go datasets that span the globe and are completely cleared. For its millions of tracks— hundreds of year's worth of audio—GCX provides robust metadata with more than 400 parameters. Leading the pack, it has already licensed several customers, from startups to established tech companies, ready to deploy a more ethical, worry-free approach to AI training music.
"We saw a profound need for quality datasets that will allow AI music companies to train, grow, and scale their products without worrying about copyright infringement and all the future liabilities that come with it," explains Alex Bestall, founder of Rightsify. "We also knew that the more detailed metadata, the better, when it comes to training the next generation of models. GCX provides both."
Rightsify has been a successful player in B2B music for a decade, specializing in background music licensing and providing curated music for thousands of shops, hotels, airport lounges, and other businesses around the world. For these customers, the company had created music featuring nearly every instrument and genre imaginable, from pianos and kotos to lofi synths, and held all the copyrights to the catalog. Last but not least, it has metadata that describes everything from BPM to mood to chord progressions, making this music the perfect raw material for AI training.
Now, these datasets are available to AI developers, music companies looking to train custom models, and innovators outside of music who are laying the groundwork for products that embrace audio. "GCX aims to shape a new era in music, providing AI companies with licensed datasets to enable legal commercial release of AI music," says Bestall. "This is our vision for an ethical and innovative future."
About GCX
Global Copyright Exchange (GCX) by Rightsify provides a comprehensive and compliant dataset licensing framework to developers, music and entertainment companies, and anyone else looking to train generative AI ethically. With more than one hundred years of copyright-cleared music in a wide range of genres, GCX is the only "clean" catalog with the robust metadata to support training of text-to-music and other AI music models. For more information, go to www.gcx.co.
Source: Rightsify