FROM SHIP to SHAPE Makes Its New York Premiere at United Solo
Press Release
•
updated: Jul 27, 2017
"Sometimes It Takes a Cruise Ship to Push You Over the Edge" - 1 cruise ship. 1 actor. 1 mental breakdown.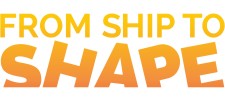 New York, NY, July 27, 2017 (Newswire.com) - Under the direction of Academy Award and Emmy Award winning producer and director, Milton Justice, actor and award-winning radio personality, Walker Vreeland shares his compelling autobiographical monologue as part of the United Solo Festival. Quoted as a best seller by United Solo, FROM SHIP TO SHAPE has already been extended an additional performance after a SOLD OUT first performance (September 30, 2017/2:00 p.m.).
When 23-year-old performer Walker Vreeland took a job as a lead singer for Norwegian Cruise Lines in 2003, he could never have imagined the voyage that lay ahead. Boarding the Bermuda-bound ship would precipitate a mental breakdown so severe, he would wind up months later at Johns Hopkins Hospital's Mood Disorder Psychiatric Ward. FROM SHIP TO SHAPE is a tragicomic autobiographical monologue about one young man's struggle with mental illness in today's world. It's about losing your mind while chasing your dreams, the relentless pursuit of healing and how a cruise ship can push you over the edge.
Developed with Drama Desk and Outer Critics Circle Award nominated director Scott Schwartz and presented at Bay Street Theater's New Works Festival as one of their four new works, in the Spring of 2016, Schwartz described the monologue as "entertaining and thought provoking…[an exploration of] our dreams and aspirations: how we achieve them and what it does to us when we can't." FROM SHIP TO SHAPE returns to New York after a successful and well-received run at The Vineyard Playhouse in Martha's Vineyard.
"The funny and wrenching account of Vreeland's personal struggle with mental illness, in which sanity surfaces in unlikely places." - Newsday
"Mr. Vreeland's openness and raw honesty within 'From Ship to Shape' brings his audience one step closer to a world free of the stigma surrounding mental illness. The subject matter is universal." - Southampton Press
"hilariously presented with true grit and humility" Hamptons.com
Walker Vreeland is an award-winning radio personality, producer, writer, actor, singer and voice over artist. As a radio personality, he is best known for having hosted The Afternoon Show on 102.5 WBAZ-FM on Long Island, and as the creator and host of the successful podcast Interview with the Artist where he has interviewed such stars as Cyndi Lauper, Joy Behar, Betty Buckley, David Brenner, Sally Struthers, James Frey, Paula Poundstone, Cheech Marin, Sandra Bernhard and Jane Krakowski. He's also been heard on 92.9 and 96.9 WEHM on Long Island, 103.9 WFAS in Westchester, NY, 96.7 'The Coast' in Norwalk, CT and WEBE 108 in Bridgeport, CT. As an actor and singer, Walker has worked extensively in theater, film, and television. New York theater credits include Little Women (with Deborah Gibson & Elaine Stritch), Erostratus, Just So Stories (Theatreworks USA), and the award-winning musical revue Our Life & Times (Winner of 1999 MAC and Bistro Awards). He got his Equity Card originating the role of Arthur in Arthur's Christmas at The Vineyard Playhouse and has done several national tours. He's been seen on MTV, VH1, CBS Daytime (Guiding Light) and his films include Sex Farce, Thinking Out Loud, and A Beautiful Mind. In April 2016, his autobiographical monologue From Ship to Shape was presented at Bay Street Theater in Sag Harbor, NY as part of their New Works Festival; and in May 2016, it was accepted into the New York International Fringe Festival. In September 2017, He is a graduate of Walnut Hill School for the Arts, New York University's Tisch School of the Arts and Connecticut School of Broadcasting. Walker was voted #1 Personality in the Hamptons of 2013, 2014 and 2015 (Platinum Award) by Dan's Papers.
Milton Justice is an Academy Award and Emmy Award winning producer and director. Broadway Producer credits include: Tennessee Williams' Vieux Carre (world premiere). Off Broadway: Vanities (with Kathy Bates), Das Luscitania Songspiel (with Sigourney Weaver). Film: Down and Out in America (Academy Award for documentary), Losing Chase (dir. by Kevin Bacon and starring Helen Mirren) Television: The Bob Hope Show, Nobody's Child (starring Marlo Thomas) Wanted: the Perfect Guy (with Ben Affleck) and the documentaries When Women Kill and What Sex Am I? for HBO. Los Angeles directing credits include: O'Neill's A Long Day's Journey Into Night, Shaw's Misalliance, Vaclav Havel's A Private View, Joe Orton's Entertaining Mr. Sloan, Beckett's Waiting for Godot, and The Day I Stood Still. The Company's efforts were rewarded with seventeen Los Angeles Local Critics' Awards and national GLAAD nomination. A celebrated acting teacher, Milton was mentored by the legendary Stella Adler who selected him to be Artistic Director of the theatre company, based out of her Los Angeles Conservatory. Milton has taught at Yale, NYU/Tisch, Unitec in Auckland, New Zealand and for a year he was Dean of the Institute of Creative Arts in Seoul, Korea. His former students include Mark Ruffalo, Sean Astin, Kyra Sedgwick, Chris Carmack, Benicio Del Toro, Salma Hayek – to name a few. Currently he's teaching at Five Towns College.
UNITED SOLO THEATRE FESTIVAL™ is an annual international festival for solo performances held in New York City. Through a variety of one-person shows, the Festival explores and celebrates the uniqueness of the individual. By attending this one-of-a-kind, culturally unique event, our audiences can experience one-person performances from all over the world, better understand foreign cultures and traditions, see the perspective of people in various walks of life, coming from different backgrounds, speaking different languages. Productions are selected from openly solicited submissions and presented at the highly acclaimed Theatre Row in the heart of the New York City theatre district on 42nd Street. Renowned solo performers, as well as new talents, bring their works in many categories (e.g. storytelling, puppetry, dance, multimedia, documentary, musical, improv, stand-up, poetry, magic, performance art, drama: tragedy or comedy). The artists benefit from being presented by United Solo, a company made up of artists and producers with vast experience in solo performance. Theatre companies are given the opportunity to reach out to the industry, generate income from ticket sales from up to eight performances at the Festival, and receive media attention through previews, profiles, and reviews. Shows are also considered for participation in the exclusive United Solo showcase in Europe, as well as for script publication and other honors at the Festival. More information about the application process can be found here.
DATES: September 30, 2017 at 2:00PM (SOLD OUT), October 2nd at 9:00PM
VENUE: Theatre Row - The Studio Theatre, 410 West 42nd Street (Between 9th and 10th Avenues), New York NY 10036
TICKETS: http://unitedsolo.org/us/fromshiptoshape-2017-oct-2/
MEDIA CONTACT:
Malini Singh McDonald
malini@theatrebeyondbroadway.com
917-951-0673
Source: Walker Vreeland
Related Media