Frere Enterprises: Search Engine Optimization, to Better Optimize a Business' Customer Reach
Press Release
-
updated: Nov 13, 2018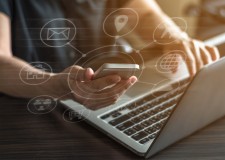 PETALUMA, Calif., November 13, 2018 (Newswire.com) - When running a business, it takes pulling together a lot of strings to make it functional and presentable. In this day and age of technology. Having a strong web presence can greatly help a company improve and thrive. To achieve that, utilizing SEO can greatly help. Frere Enterprises, a company that helps digitally transform companies to suit the modern age, has some tips on how to better optimize a company's web presence.
SEO, or search engine optimization, is about modifying things like websites and specific text to get the best search results for a business. With so many businesses competing for clients in this age of nearly limitless access, the competition can be tough, so making use of available tools and resources is key. But something like modifying a website can be daunting when it doesn't have to be. There are simple tricks to look at first before deciding to bring in professionals for help. Things like becoming more familiar with hot keywords and their placement in titles, utilizing meta-descriptions and understanding how to effectively use keywords in the body of the page so as to not overload the reader are great first steps and rather basic ones at that. "When getting ready to implement new techniques to help with a business' growth, it can take some time to research it, but the results will be worth it," said Brandon Frere, CEO of Frere Enterprises.
As a business leader, it's important to keep aiming for what is best for the business. Whether that means taking on the task personally or getting professional assistance, it's important to keep looking forward for new ideas to better a business but also be welcome to change and updating things. "Change is going to happen in a business whether someone wants it to or not. How well the change goes over in a business is up to how its leader handles it," said Frere.
About Frere Enterprises
Run by CEO Brandon Frere, Frere Enterprises is a California-based company with a global vision based around the usage of special financial technology, or SpecFinTech, with a current focus on financial wellness and productivity.
He has designed and created multiple companies to meet the ever-demanding needs of businesses and consumers, alike. Frere's website, www.FrereEnterprises.com, is used as a means to communicate many of the lessons, fundamentals and information that he has learned throughout his extensive business and technological endeavors. Through Frere Enterprises, he aims to apply those lessons to other business opportunities.
Frere Enterprises' mission is to acquire traditional businesses and digitally transform them to meet and exceed modern day demand. This mission seeks to transform such businesses by developing the newest and most evolved technologies to speed up the evolution of financial services in order to meet the demands of the modern consumer and exceed the potential of the modern era.
FrereEnterprises.com
Source: Frere Enterprises
Share:
---
Categories: Entrepreneurship
Tags: change, entrepreneurship, search engine optimization, SEO, small business owner, text, web design, web presence
---