Frere Enterprises Comments on Lobbying Efforts Over FinTech Oversight
Press Release
-
updated: Oct 9, 2018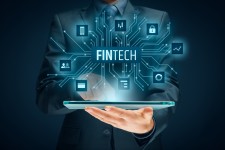 PETALUMA, Calif., October 9, 2018 (Newswire.com) - A group of FinTech firms based in San Francisco has coalesced to lobby regulators and lawmakers about cryptocurrencies. The effort is in service of swaying lawmakers and regulators who are responding to the untamed and sometimes illicit nature of the cryptocurrency landscape. Though the lobbying group Securing America's Internet of Value (SAIV) sees some need for improvement in the implementation of cryptocurrency markets, it is pushing for constructive — not innovation-killing — oversight. Brandon Frere, CEO of Frere Enterprises, remains intensely interested in this and other FinTech developments.
"There is a wild, wild west element to cryptocurrencies," said Frere. "And it's important that there is some oversight in a sector with so much potential for growth. But, we also need to be careful not to over-regulate creativity and innovation, which are the characteristics that make FinTech such an exciting opportunity."
SAIV, led by Ripple, seeks to address government concerns over issues such as massive price swings, fraudulent coin offerings and associations with criminal enterprises. The Securities and Exchange Commission (SEC) have been looking closely at cryptocurrencies. For proponents of freer markets, the chaos of price fluctuation is a perk, not a problem, allowing the best technologies to sort themselves out. For regulators, the wild fluctuations are too volatile and introduce a growing potential disaster into the U.S. and global financial markets.
And yet business models that don't allow for consumers and businesses being better off at the end of the day are not sustainable.
The SEC has also brought lawsuits against several firms that have offered fraudulent coins and has created a website to warn investors against scams. SAIV wants a voice as the government oversees the complicated efforts to address illicit scams and also the funding of criminal drug and ransom enterprises.
The power of blockchain technology is acknowledged, if not fully understood by regulators and lawmakers. Still, according to SAIV, if legislators feel compelled to reign in the worst aspects of the blockchain sector, they should do so without dampening its innovation and growth potential.
"Regulation always carries with it unintended consequences," said Frere. "And yet business models that don't allow for consumers and businesses being better off at the end of the day are not sustainable. I am keenly interested in how this plays out and remain optimistic about applications and opportunities in blockchain technologies."  
About Frere Enterprises
Run by CEO Brandon Frere, Frere Enterprises is a California-based company with a global vision based around the usage of special financial technology, or SpecFinTech, with a current focus on financial wellness and productivity.
He has designed and created multiple companies to meet the ever-demanding needs of businesses and consumers, alike. Frere's website, www.FrereEnterprises.com, is used as a means to communicate many of the lessons, fundamentals and information that he has learned throughout his extensive business and technological endeavors. Through Frere Enterprises, he aims to apply those lessons to other business opportunities.
Frere Enterprises' mission is to acquire traditional businesses and digitally transform them to meet and exceed modern day demand. This mission seeks to transform such businesses by developing the newest and most evolved technologies to speed up the evolution of financial services in order to meet the demands of the modern consumer and exceed the potential of the modern era.
FrereEnterprises.com
Source: Frere Enterprises
---
Categories: Entrepreneurship, Business Technology
Tags: blockchain, entrepreneurship, fintech, oversight, small business
---