Frere Enterprises: Changes in Conversation Around Bereavement Leave
Press Release
-
updated: Nov 1, 2018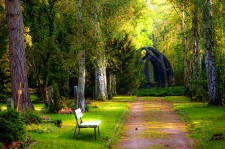 PETALUMA, Calif., November 1, 2018 (Newswire.com) - Bereavement policies vary from company to company, but over 70 percent of full-time workers are offered at least some time off to grieve when a loved one dies. Recent high-profile shifts in bereavement leave by large companies associated with Sheryl Sandberg, COO of Facebook, have brought the issue to the attention of corporate management and human resource departments across the country. Sandberg's husband Dave died unexpectedly in 2015, and, as she quite publicly mourned his loss, she came to believe that the standard three or four days off was not enough time to work through the emotional distress. She has encouraged three large corporations - Facebook, Mastercard and Survey Monkey - to adopt 20 days bereavement for immediate family and 10 days for extended family. Brandon Frere, CEO of Frere Enterprises and other ventures, understands that, while the purpose of a business is to generate revenue, the ability to do so rests on the team members charged with moving the company forward.
"We are in this for one thing: to make sure that both the clients and employees of my ventures are better off than before they had contact with us," said Frere. "Grieving is extremely unique for each person and can be devastating for anyone going through it. Companies should be as empathetic and generous as possible when their employees are compromised by loss."
According to The American Society of Employers, the Fair Labor Standards Act does not mandate that employers provide employees paid leave upon the death of a family member or to attend a funeral. Currently, companies offer 60 percent of all workers and 71 percent of full-time workers bereavement leave. Policies are usually limited to three days for the death of an immediate family member and one day for extended family members. Right now, in Michigan for example, 69 percent provide three to four days bereavement, 20 percent give five days, 2.5 percent provide 1-2 days and one percent gives more than five days.
Sandberg has urged something of a radical shift, jumping bereavement leave to four weeks for immediate family and two weeks for extended family. In a written statement, Sandberg wrote that her husband believed in prioritizing employee well-being and that, without him, "I've learned that when someone is going through hardship, the best thing we can do is show up and be there for them. Companies can show up through bereavement policies and coworkers can show up by encouraging each other to bring their whole selves to work."
A Forbes article, noting the conversation Sandberg's actions have begun, suggests careful review of a company's bereavement policies compared to competitors and industry standards. They also advise focusing on compassion, knowing employees will value a company that values them. They also suggest being ready for ways to work around employees on bereavement leave, so that grieving employees don't have to field questions about work.
"When faced with a devastating loss, it is important to have time to heal so that you can get your head and heart back into your life and work," said Frere. "In fact, getting back to putting one foot in front of the other when you are ready can be healing in itself. Not every company can offer 20 days bereavement, but it is vitally important to let your employees know you care."
About Frere Enterprises
Run by CEO Brandon Frere, Frere Enterprises is a California-based company with a global vision based around the usage of special financial technology, or SpecFinTech, with a current focus on financial wellness and productivity.
He has designed and created multiple companies to meet the ever-demanding needs of businesses and consumers, alike. Frere's website, www.FrereEnterprises.com, is used as a means to communicate many of the lessons, fundamentals and information that he has learned throughout his extensive business and technological endeavors. Through Frere Enterprises, he aims to apply those lessons to other business opportunities.
Frere Enterprises' mission is to acquire traditional businesses and digitally transform them to meet and exceed modern day demand. This mission seeks to transform such businesses by developing the newest and most evolved technologies to speed up the evolution of financial services in order to meet the demands of the modern consumer and exceed the potential of the modern era.
FrereEnterprises.com
Source: Frere Enterprises
Share:
---
Categories: Entrepreneurship, Business Technology
Tags: bereavement, employee policies, entrepreneurship
---