FoodChain ID Offers Free Webinar on 'GMO Labeling: News You Can Use'
Part of "Seeing Food Clearly" Series
Press Release
-
updated: Aug 19, 2019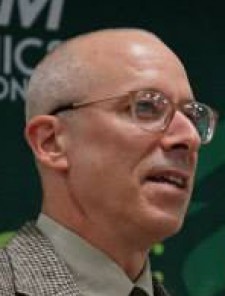 FAIRFIELD, Iowa, August 19, 2019 (Newswire.com) - ​FoodChain ID, one of the world's leading food safety, testing and sustainability organizations, will host a free webinar, titled "GMO Labeling: News You Can Use," to provide understanding and best practices for the application of critical Non-GMO compliance updates on Wednesday, August 28 at 2 p.m. EST. Registration is now open.
With the introduction of the Non-GMO Project Standard Version 15, companies face new compliance requirements. The new Standard was created with broad stakeholder input and includes updated requirements for feed rations, sampling and testing, affidavits, inputs derived from microorganisms, and overall product evaluations. Version 15 also features improved organization and numbering, making it the most accessible Standard yet. 
This webinar will address the new Standard and whether Non-GMO Project Verification is a valid choice for compliance, while also exploring whether other non-GMO labeling solutions are valid options.
"Even food industry veterans remain confused about how to fully comply with the National Bioengineering Food Disclosure (NBFDS) regulations enacted in 2016," notes David Gould,  head of Global Sustainability Programs for Foodchain ID. "With the release of the Non-GMO Project Standard Version 15, they now have additional questions and concerns when it comes to ensuring that their supply chain remains compliant."
"As a market leader in testing and certification, we are at the forefront of monitoring the development and implications of this new Standard as it relates to NBFDS, and we are pleased to offer this webinar to help clarify options for legal compliance as well as market opportunities for non-GMO products."
FoodChain ID is a global leader in GMO analysis and authentication, having established the first commercial GMO testing lab, created the first Non-GMO Certification scheme, and was the founding Technical Administrator for the Non-GMO Project.
The webinar will be hosted by Gould. Previous to joining FoodChain ID in 2019, he spent seven years as Senior Facilitator for IFOAM – Organics International, where he was the organization's lead on genetic engineering and breeding techniques. Gould has been a leader on the topic of the control of genetically modified organisms and products since 1996. He helped write the world's first non-GMO standards and was the first Technical Director of the Non-GMO Project and has over 25 years of international experience in organic and sustainability systems, training and education, technical frameworks, standards development, and stakeholder engagement across the food supply chain.
About FoodChain ID
FoodChain ID, provides technology-enabled transparency, sustainability and food safety solutions that address the challenges and opportunities in the rapidly evolving food industry. Serving more than 30,000 clients in over 100 countries with a market-leading portfolio of integrated testing, inspection, certification and sustainability solutions, FoodChain ID helps companies navigate an increasingly regulated global food economy that demand higher levels of transparency, accountability, safety and sustainability.
Source: Foodchain ID
Share:
---
Categories: Food and Beverage Manufacturing
Tags: David Gould, food safety, Foodchain ID, National Bioengineering Food Disclosure (NBFDS), Non-GMO Project Standard Version 15
---