Florida E.N.T. & Allergy Experts Discuss Allergy Drop Usage
Leading Florida Ear, Nose and Throat Specialists Discuss How Allergy Drops are Considered More Convenient and Better-Tolerated
Press Release
-
updated: Jan 5, 2017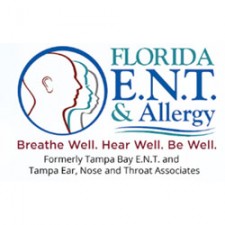 TAMPA, FL , December 29, 2016 (Newswire.com) - Florida E.N.T & Allergy, professional ear, nose and throat specialists within the state of Florida, discuss how oral allergy drops are emerging as a new trend as a convenient way to handle allergies.
These sublingual drops can be taken by patients in the comfort of their own home. They are easy to apply, as allergy patients simply place the drops under their tongue for treatment. This form of treatment is convenient as it does not require weekly doctor's visits in order to receive allergy shots. Through getting allergies under control, sufferers can lead a healthier, more fulfilled daily life without the complications of asthma or other allergy symptoms.
"This is a great alternative treatment for allergy sufferers. They must be prescribed by a doctor but they are an effective way to reduce allergy symptoms in people of all ages," said Dr. Yoon C. Nofsinger, M.D. of Florida E.N.T. and Allergy.
Unlike many drugs or remedies designed for allergies which tend to temporarily treat the issue, sublingual immunotherapy works to cure the underlying cause of allergies. Since the drops are administered orally, they are preferable among infants and children who tend to be picky when it comes to ingesting medicine.
To learn more about oral allergy drops, please visit http://www.floridaentandallergy.com/ or call 813-879-8045.
About Florida E.N.T. & Allergy
The E.N.T. doctors in Tampa, Florida, specialize in all ear, nose and throat diagnosis and treatment. The company treats patients of all ages with various disorders associated with allergies, asthma, hearing loss, and cosmetic surgery. The experts at Florida E.N.T. & Allergy help you to understand your symptoms, identify the potential triggers of the manifestation, and help you cure and manage it. Patients work with a team of physicians and allergy technicians, as well as cosmetic surgeons, to better understand treatment plans and ways to improve your quality of life.
To learn more about Florida E.N.T & Allergy, or to make an appointment, feel free to call them at 813-879-8045 or visit http://www.floridaentandallergy.com/.
###
Source: Florida E.N.T. & Allergy
Share:
---
Categories: Healthcare, Active and Healthy Living, Healthcare and Medical News, Medicine and Healthcare, Family Medicine
Tags: Allergies, Allergy Drops, Ear Nose and Throat Doctor, Ear Nose and Throat Specialist, Florida ENT Specialist, Tampa Ear Doctor, Tampa Ear Doctors, Tampa Ear Nose and Throat Doctor, Tampa Ear Nose and Throat Specialist, Tampa ENT Specialist, Tampa Throat Doctor, Throat Doctor
---