Five Ways HVAC Maintenance Programs Save You Money in the Longrun
Press Release
•
Aug 23, 2016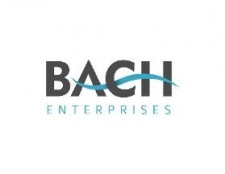 Livermore, California, August 23, 2016 (Newswire.com) - When installing a new HVAC system or receiving routine service or a repair, you may be offered an HVAC Maintenance Program to keep your system on track and even provide you with priority service. But what do you really get with HVAC service contracts or maintenance agreements and are they worth it?
If your priority is keeping your HVAC system in top condition, smoothly functioning year round and avoiding costly repairs or malfunctions, then an HVAC Maintenance Program could even save you money on the upkeep and maintenance of your system. Here we look at how an HVAC Maintenance Agreement can offer you better service and save you money in the long run.
Prevention is Better Than Cure
One of the greatest strengths of an HVAC Maintenance program is that it usually includes at least one annual HVAC system inspection. An annual inspection is absolutely essential for maintaining the functionality of your HVAC system and preventing the risk of costly repairs or replacements.
Unfortunately, many homeowners neglect annual inspections or just forget about them entirely, and can end up paying 10 or 20 times more when a major component of their system needs repairing or replacing. Service agreements ensure you always receive the right HVAC care for your needs.
Priority Service
When your heating or cooling systems are not working, chances are you want to resolve the issue fast, to prevent your home becoming unwelcoming and uncomfortable. With an HVAC Maintenance Program you receive priority VIP service from your chosen HVAC contractor. No more waiting for days for a service person to visit your home, or needing to choose an unknown contractor to come quickly. With priority service, you get emergency HVAC service when you need it.
Lower Utility Bills
One of the more surprising ways an HVAC Maintenance Program saves you money is by reducing your utility bills while you use your system. An updated, properly serviced and clean HVAC system is an efficient system, and efficiency means lower energy usage for optimum performance. Studies have even shown that an HVAC system that receives regular tune-ups will maintain up to 95% of its original efficiency.
Discounts and Special Pricing
HVAC Maintenance Program subscription or VIP program membership can also allow you to receive discounts and special pricing on service or parts if the need for a repair should arise, as well as special offers from the service company. This can really help you save a significant amount of money if you do face the unfortunate need for an expensive repair.
Trusted Coverage
When you choose an HVAC Maintenance Program you are choosing an HVAC contractor you already know and trust. As opposed to warranty contractors who may try to make you pay more for repairs and service, it's in the best interests of an HVAC contractor you have a service agreement with to provide the most cost effective solution for you, saving you money.
Annual HVAC Maintenance Programs offer clients better service, trusted assistance and greater value solutions to help you save money and enjoy better performance from your HVAC system.
Source: BACH Enterprises
Related Media