FITLIGHT™ Announces 2018 World Cup Promotion From June 14-July 15
Revolutionary Light-Based Training System Creator Launches World Cup Promotion for Customers to Receive Free Lite-Bases with Purchase of FITLIGHT™ System
Press Release
-
updated: Jun 26, 2018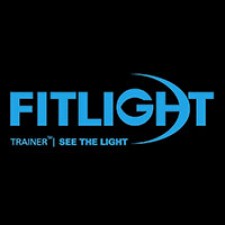 Aurora, Ontario, June 26, 2018 (Newswire.com) - FITLIGHT Corp., a technology company who designs and creates innovative exercise and training environments with light sensors, announces the launch of their 2018 World Cup promotion where customers will receive free Lite-Bases with the purchase of a FITLIGHT Trainer™ or FITLIGHT Junior™ within the promotional period from June 14-July 15, 2018.
The FITLIGHT Trainer™ system is a unique wireless reaction training system comprised of RGB LED powered lights controlled by a tablet. The lights are used as targets for the user to deactivate, and can be adapted and configured for all sports and training regimes. This training system is designed to capture human performance, targeting reaction times, speed, agility, coordination – all measured for immediate performance feedback.
The Lite-Base consists of silicon bases that are ideal for securing the FITLIGHT™'s during an active drill or routine. Customers that purchase a FITLIGHT Trainer™ or FITLIGHT Junior™ during the promotional period will receive their choice of a free pink, orange or purple Lite-Bases.
"We are thrilled to launch this new promotion," said Rob Bouw, Director of Sales at FITLIGHT Corp.. "The FITLIGHT Trainer™ is ideal for all athletes, fitness gurus, and active individuals looking for revolutionary ways of training. It is simple and durable, it optimizes your training sessions, and it provide objective evaluations all in one. Our product is used extensively in soccer training – we have several professional soccer teams around the globe that integrate our system into their training."
To take part in this promotion, please visit https://www.fitlighttraining.com/request-a-quote/ (use promo code: FLSOCCER).
For more information, check out our video here: https://youtu.be/M_cVDuHrkHQ.
About FITLIGHT™:
FITLIGHT Corp. is headquartered in Ontario, Canada, and serves customers worldwide. FITLIGHT™ specializes in designing and creating equipment and technology applicable in sports, healthcare and tactical industries and have embraced innovative technology in the creation of products for all to enjoy in the pursuit of performance excellence. The goal at FITLIGHT™ is to change the way performance is measured and to be the global leader in revolutionizing human performance by offering interactive, adaptable, and measurable training solutions, and improving the relationship between the brain and body.
For more information, please visit https://www.fitlighttraining.com.
###
Source: FITLIGHT™
Share:
---
Categories: Soccer
Tags: agility trainer, agility training for athletes, cognitive training equipment, fitlight, light reaction trainer, reaction speed training, reaction training machine, speed training system, speed workout equipment, sports promotions, sports training accessories, world cup 2018
---